Extra Yard For Teachers Summit 2017 Tampa Presenters
There are very few professions out there that I think have a direct impact on our futures and a teacher is one of them. A teacher spends more time with your child awake than you do, a good teacher prepares your child for the future, a good teacher influences and shapes your child, a teacher becomes a teacher because they want to help our children and our future. Teachers don't teach because it's a high paying job, they teach because they love it. Teaching is not only a skill, but a gift.
And that is why I am proud to be a part of the Extra Yard for Teachers Summit, the College Football Playoff (CFP) Foundation's philanthropic event, this year. The Extra Yard for Teachers Summit is in Tampa this year and it is all about celebrating and championing teachers and thanking them for all they do.

At its core, the Summit invites all of us to connect with the remarkable possibility and passion of teaching. It's a fast-paced, half-day event featuring TED-style talks and performances focused only on teachers and open only to teachers. On January 7, 2017, we'll have more than 1,000 K-12 teachers from school districts across the Tampa area attending the Summit. Think of this as the half-time celebration for teachers coming back from winter break into the second half of their year; the day will be engaging and energetic, and all about putting teachers center stage.
In addition, they're giving away three classroom makeovers at the Summit as well as giveaways every hour in the exclusive Teachers' Lounge, which takes place after the Summit.
Attending the Summit? It is now full, and there is a waitlist, but hopefully you have already signed up. And if you have, here is the list of presenters!
Extra Yard For Teachers Summit 2017 Tampa Presenters Are:
Rachel Baribeau, Sirius XM Sportscaster
Lori Bradner, AVID Coordinator at Randall Middle School
Courtney Ferrell, Founder of Girl Up
Ashley Grimes, Instructional Staff Developer for Physical Education & Wellness at Pinellas County Schools
Nicki Hancock, Former Teacher
Jahana Hayes, 2016 National Teacher of the Year
Christian Long, School Designer
Lamar Mills, Behavior Coach at Woodlawn Elementary
Lavie Raven, 2016 Fulbright U.S. Distinguished Teacher
Taylor Reed, Musician
Don Yu, Director of the Better Make Room Campaign
Joaquin Zihuatanejo, Emcee, Spoken Word Artist
After the Summit concludes at noon, the Teachers' Lounge will open next door in Ballroom A. The Lounge is designed to be a come-and-go "home base" for teachers around the CFP championship campus activities. It's free and open to both Summit attendees and any teacher or educator with a teacher ID. There's no formal program in the Lounge: just fun activations like chair massages, a local idea exchange showcasing ideas and resources from Tampa-based teachers, and pop-in appearances (including the official CFP Championship Trophy!).
Check out the Teachers Lounge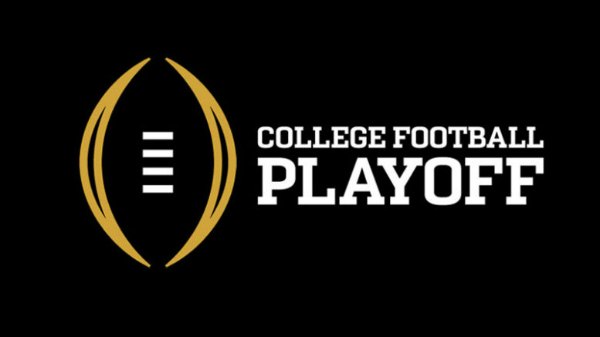 Be sure to check out the College Football Playoff on Twitter, Facebook, and Instagram to stay up to date with football fun and the events!
While you are at it, find me, Food Wine Sunshine on Facebook, Twitter, Pinterest, and Google + for more fun things to do in Florida.
Will you be at the Extra Yard for Teachers Summit in Tampa this year? Be sure to thank a teacher today for all they do, as they are the true CHAMPIONS!