(Last Updated On: September 4, 2019)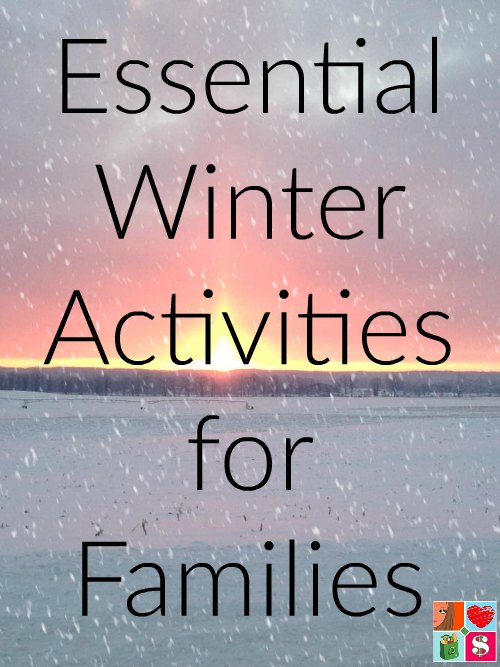 Essential Winter Activities for Families
Heidi is sharing some of her families favorite things to do in the Winter today, and some of the cutest things to wear 🙂 Enjoy our Essential Winter Activities For Families!
Our family loves living in Michigan where we are able to experience the four seasons; each one bringing its own beauty. Changing seasons means an entire new set of options to keep ourselves busy and active.
It's hard to believe that November is already upon us. For those of us in the northern climates, it means leaves are all but gone and we're enjoying these last few blessed days of warmer temperatures. It also means that winter is just around the corner, so what are we preparing for up here? Snow, definitely snow. And with that comes a whole slew of fun cold weather activities! So, I thought I would share some of our favorites with you today to help you get ready for the cool months ahead!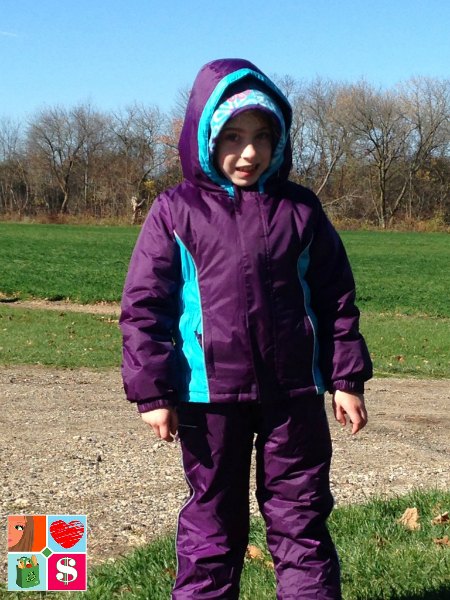 Essential
Winter Activities

For Families:
Take a Nature Hike
With the cooler temperatures and dwindling leaves, once forlorn places in the woods aren't so intimidating. We take this opportunity to tromp through paths that are either overgrown with poison ivy or other unquestionable bugs in the summer. The kids love seeing the other parts of our property that we don't get to see the other half of the year. Deer are abundant (and so are hunters), so we are very careful as we go exploring.
My girls were blessed to receive some adorable Cozy Cub Collection jackets from One Step Ahead and they are the perfect jacket to take on our walks! I love them because they are warm and durable, and my kids love the design and that the seam lies flat so nothing bothers their sensitive skin.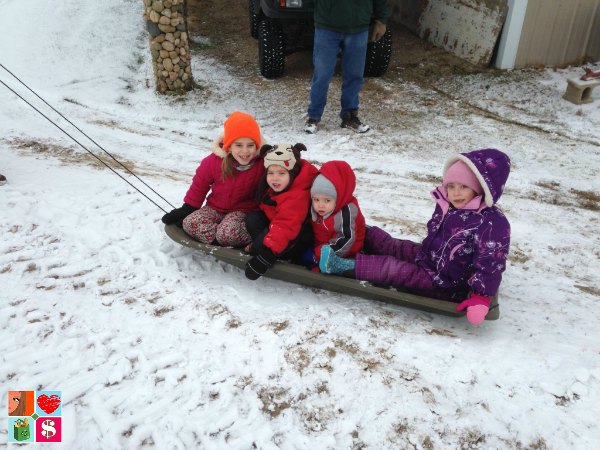 Go sledding
What isn't a childhood in the north without many memories of sledding? Whether it be down the big community hill or the small ones the kids make on their own, many an hour are spent giggling as you make your way down.
I was in the middle of looking over our winter gear a little while ago and realized, that the plethora of items we had available last year, suddenly didn't have a kid to call their own; they'd all grown a ton! Luckily, One Step Ahead came to the rescue again with their Cozy Club Collections Thinsulate jacket. This jacket is exactly what my daughter needs: it's waterproof, has a "Grow With Me" sleeve, built-in mitten clip (no more lost mittens!), an ID pocket (think school), a pocket for their little treasure, an adjustable hood AND, that fleece coat they used for the fall weather zips right into the jacket! We love this winter coat, it's everything you need all in one.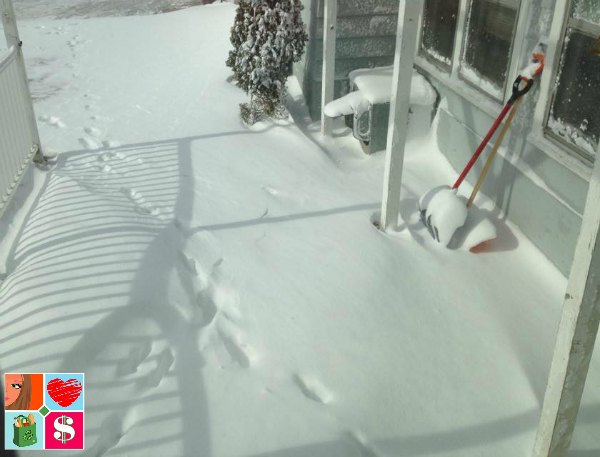 Build snow forts and throw lots of snow balls!
This is probably just an extension of sledding, because, really, how can you not turn a day in the snow into a few snowballs tossed? And you need a fortress from which to launch those snowballs. Nothing spoils winter fun like getting snow down your jacket or pants. Luckily One Step Ahead has us covered with the Cozy Cub Snow pants, hats and gators. Once again, One Step Ahead has predicted that our children probably won't be the same size in the spring as they were in the beginning of winter, so they have a "Grow With Me" cuff, stay put stirrups, and adjustable straps. All this added to the fact that they are warm and waterproof is a huge win in our book. The hats and gators come in matching designs and will be a welcome addition to our winter gear arsenal.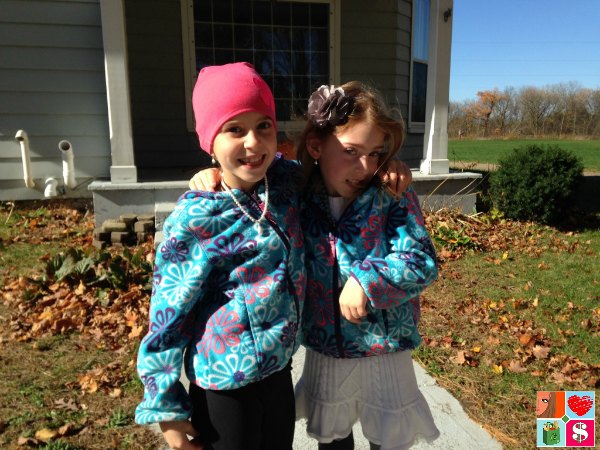 Attend a local Holiday Festival
I love this time of year as everyone starts preparing for the holidays. It seems as if every small town around us has some sort of Christmas parade and/or festival. Check your local newspaper or google happenings in your area to take advantage of some of these town festivities. We have a town by us that even has a "Wassailing," you know, "Here we come a wassailing among the leaves so green…." (wow—even spell check knows that it's a real word!)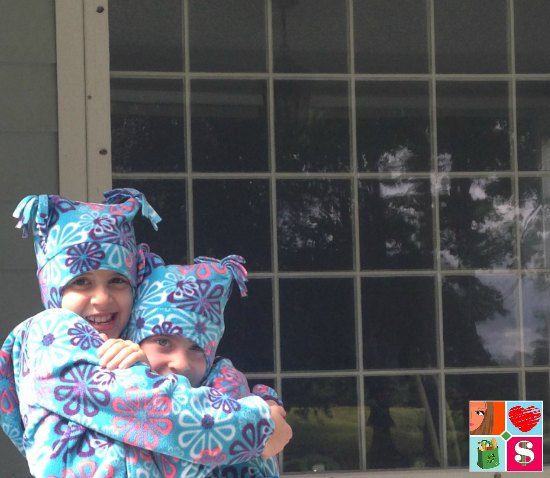 Visit a nursing home or adult care center
I was brought up by parents who knew how important it was to care for our elderly, and so we had many winters where we would visit or Christmas carol in a retirement or nursing home. For some of these people, loved ones have passed on or are not in the near vicinity, and the pure joy they experience from the visit of a little one or a kind word from a stranger is priceless. We've gone to call out BINGO numbers or help with their activity time. Call a local facility near you and see if they'd like some volunteers. Truly, your visit will last in these people's hearts much longer than they few minutes you spend there.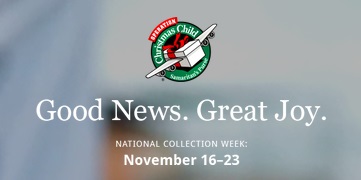 Pack a shoebox for Operation Christmas Child
How many out there have packed shoeboxes for the Samaritan's Purse Operation Christmas Child? This has quickly become a favorite in our household, so much so, that we've taken to volunteering at a local collection site. We love packing the shoe boxes with fun little present and love knowing that the kids that receive them will receive the Good News and pure joy. If you haven't heard of them or if you want to send a shoe box, be sure to check it out HERE.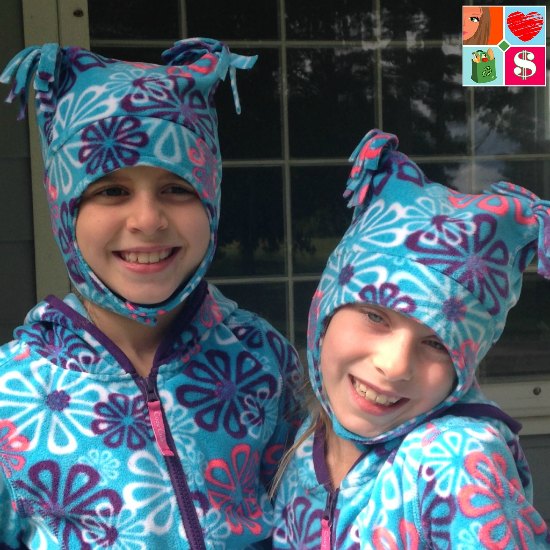 Family time
Some of our favorite memories during the cold weather are those days just spent indoors with hot cocoa and lots of games or movies. Our family cherishes the time we get to spend together and the cold days ahead give us perfect reason to cozy on in together.
As I close this, the sun is shining at my back and we've had another gorgeous fall day in Michigan, but there's a chill in the air, that tells me, it's time to start looking to those cooler days ahead and spreading some cheer. Blessings!
What are some of the activities your family likes to do in the

Winter

?
Several of the above mentioned products are available for purchase on OneStepAhead, while Food Wine Sunshine did receive the products for review, all opinions are 100% our own.
Where to buy:
Cozy Cub Polar Fleece Jacket
Cozy Cub Parka/Jacket
Snoball Mittens and Gloves
Polar Fleece Hat
Thinsulate Snow Pants
Check out OneStepAhead on Facebook, Twitter, Instagram and Pinterest to stay up to date with everything your child needs to have fun and stay healthy!
And be sure to follow me on Facebook, Twitter, Pinterest, Google + and Instagram for more family fun!