(Last Updated On: September 3, 2020)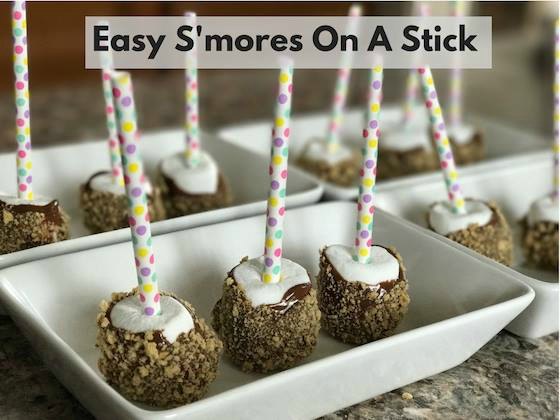 Easy S'mores on a Stick
Who doesn't love s'mores? I know it is one thing I look forward to when we go camping. I wish we could have them more often, but it's not always the best time to eat them. You have to have a fire and then your kids will drop half the marshmallows into the fire and get all sticky before they get to enjoy one. Janell at SavingYouDinero.com has come up with a clever way to make S'mores.
Easy S'mores on a Stick can be made at anytime. They are easy to transport and they are a fun treat to serve at your next picnic. You can put this together in just a few minutes and you can easily double or triple the recipe if you have to feed a crowd!
Don't miss out on any of the 12 Picnic Ideas by checking out all the great articles below. Click on the image to grab the recipe and be sure to leave a comment letting our friends know you found them on the #12Daysof series!