(Last Updated On: July 1, 2019)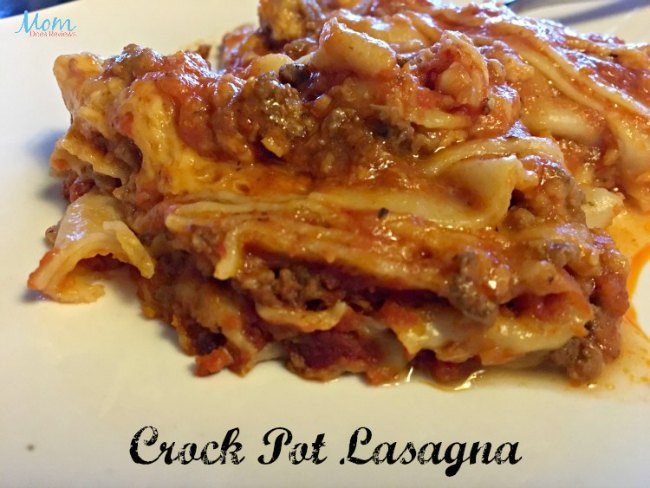 Easy Crock Pot Lasagna Recipe
If you love lasagna, but not the idea of the prep, then this is the recipe for you! Get out the crock pot, grab just 4 ingredients and get ready to enjoy this Crock Pot Lasagna.
This Easy Crock Pot Lasagna Recipe is Day 2 of 30 Days of Easy Dinners. For this month, I've teamed up with my great blogger friends to bring you some amazingly delicious easy dinners.
I don't know about you, but there are some foods that just taste better when the weather is cooler. This Crock Pot Lasagna is one of them. Add on the fact that it's super easy and doesn't break the bank. I can make this lasagna for between $10-$15 dollars, depending on local sales.
Pam at Mom Does Reviews has a great recipe for Crock Pot Lasagna that is super easy and tastes amazing.
Don't forget to check out all the amazing recipes that we are sharing with you this month on the linky below. These are dinners that you can make in your slow cooker, pressure cooker or get on the table in less than 30 minutes!