(Last Updated On: August 27, 2019)
Disclosure: I was able to see this movie for free as a Dolphin Tale 2 Ambassador. My love for Clearwater, the Clearwater Marine Aquarium, dolphins, animals, Winter and Hope and my opinions are 100% my own.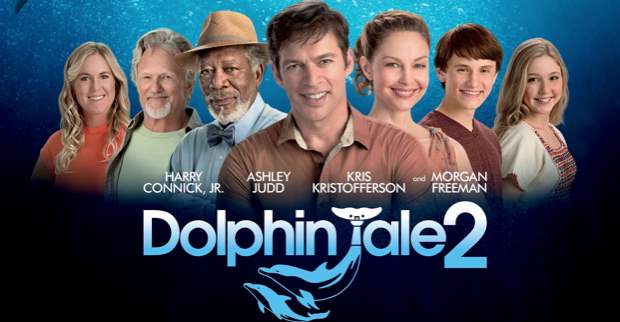 Dolphin Tale 2 Movie Review #WinterHasHope
When you think of Dolphin Tale 2, what do you think about? Most would say an amazing dolphin named Winter, but I want to tell you that it is so much more than that.
I had the opportunity to take my kids to an early release of this amazing movie and we were in awe the whole time. In fact, each of us had totally different things we really liked when it was over!
Me, I loved the story of friendship. There is no real proof that dolphins can have friends, but Winter did. And not only did she love her friends, she NEEDED them. I actually feel the same way about my friends. If you took me away from those that I love, I would be sad and heart-broken. It was beautiful to me to see that love and compassion come from Winter, to see her need to have a friend. You also see the friendship build between Hazel and Sawyer. And, of course, between Winter and Sawyer.
Sadie, my 7 year old daughter, sat sideways the whole movie because at a moments notice she wanted to be able to cover her eyes. Not because it was scary, it was because she felt so bad for Winter and she wanted her to be happy. She loved watching Winter work with the trainers and meet her new best friend. And Sadie was VERY concerned when she thought that Hope may not like Winter. She is my compassionate little one 🙂 By the end of the movie she was convinced that she is going to work with Winter and will be volunteering at the Clearwater Marine Aquarium as soon as she is old enough.
Steven, my 9.5 year old son, he wanted to know how it all worked…was it true? We actually visited the Clearwater Marine Aquarium before the movie, so he had even got to see Winter and Hope in person, but knowing the story behind it all was very intriguing to him. He wanted to know how animals get hurt in the water, why would anyone do that to animals, how people contact Clearwater Marine Aquarium when they find an animal in need, and was the movie really filmed at the aquarium we were just at?! I did at one point have to tell him to hold his questions til the end of the movie 😉 The best part was that, the movie answered most of the questions for me!
There is no denying that the story of Winter is an inspiration to many, just thinking about it gives me goose-bumps! How a creature has touched the lives of so many people is a blessing!
I know that everyone could use an extra dose of love and inspiration from time to time.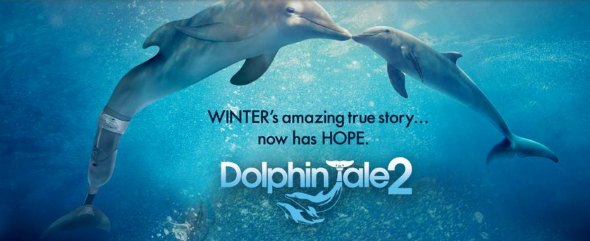 So, if you like stories of friendship, stories of hope, stories with animals, or maybe you just need a little bit of love and inspiration, make sure to see Dolphin Tale 2. It comes out in theaters on September 12th.
Check out videos and more about Dolphin Tale 2
Make sure to stay up to date with Clearwater Marina Aquarium on Facebook, Twitter and on Instagram! In fact, make sure to check out my post on our most recent visit HERE.
While you are at it – stay up to date with me too 🙂 Find Food Wine Sunshine on Facebook, Twitter, Pinterest, and Google +.