(Last Updated On: September 5, 2019)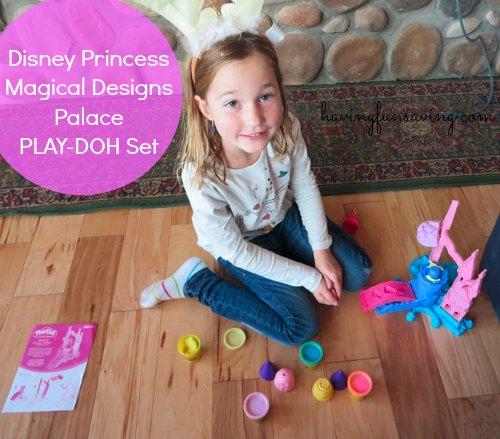 Disney Princess Magical Designs Palace PLAY-DOH Set + Amazon Deal
My daughter received the Princess Magical Designs PLAY-DOH Playset for review from Hasbro and she loves it! She is 7 and still loves creating with PLAY-DOH. She loves that this set lets her design dresses for Princess Aurora and she can decorate the castle with SPARKLE Play-Doh! How fun is that?!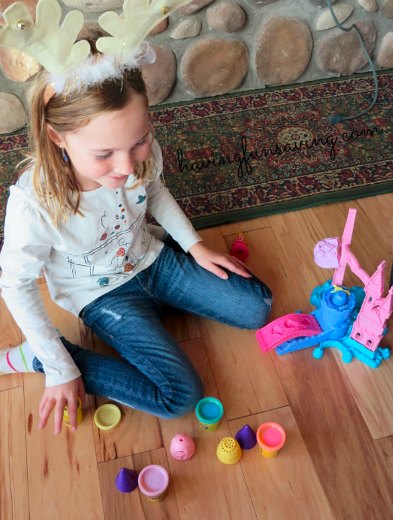 The set comes with several PLAY-DOH colors with it, so once you open the box – you are ready to play and create right away. The only limit is your imagination 🙂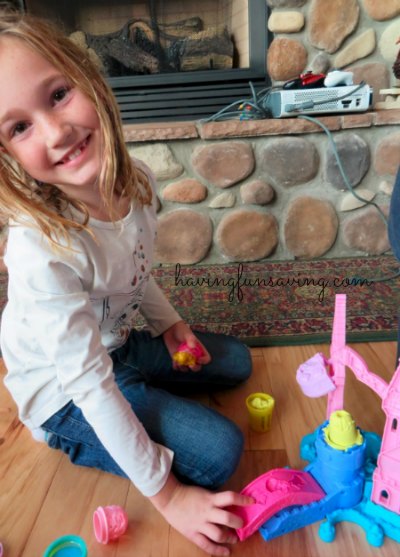 The Disney Princess Magical Designs PLAY-DOH Set comes with a Base, 2-piece castle façade, balcony, bridge extruder, doll top, 2 gown attachments, cake attachment, 2 tower tops, 2 cans of Play-Doh Brand Modeling Compound, and 2 cans of Play-Doh Sparkle compound.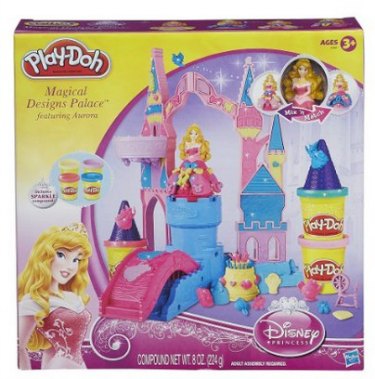 And with the holidays quickly approaching, I thought you guys would want to know that you can find this PLAY-DOH set for your Princess Loving Little One right on Amazon for 25% off – making it just $14.94! You can also keep a look out at your favorite retailers 🙂
Don't forget to visit Hasbro on Facebook, and Hasbro on Twitter!
While you are at it – stay up to date with me too 🙂 Find Food Wine Sunshine on Facebook, Twitter, Pinterest, and Google +.
Disclosure: We received the product for review. No other compensation was received. All opinions are 100% our own.