(Last Updated On: August 30, 2019)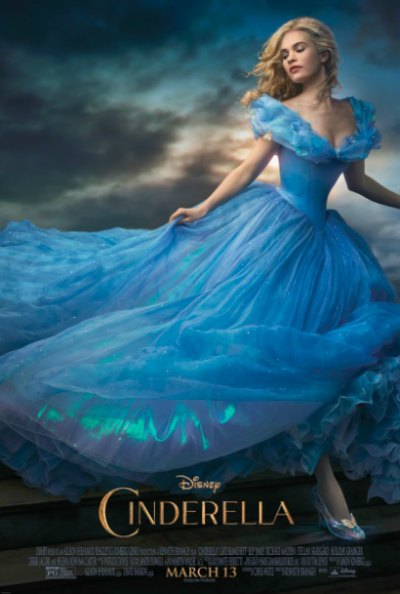 CINDERELLA opens in theaters everywhere on March 13th!
That's right, that's TODAY! Are you going to see it this weekend? I was actually invited to check it out before it hit theaters, but my son made the All Star Soccer team, so my assistant and her daughter went to see it so I could give you a little first hand feedback on the movie 🙂
From the mom:
Was the movie what you expected? Yes the movie was what I expected
Was it different from the fairy tale you remember for your childhood? No it was very similar.
Did you like the movie? Yes!
What was your favorite part? The special effects were very impressive. I liked when the fairy godmother changed the duck, mice, lizards and pumpkin to accommodate Cinderella. I appreciated that they kept some of their original features.
Do you think it's a movie that children of all ages would enjoy? Yes, there is no violence, so I think it is ok for all children to see. Who doesn't love Cinderella?!

I know you brought your daughter with you, would you consider this movie a fun Mother-Daughter Night Out? This was the perfect movie for a fun mother-daughter night. It is a classic fairy tale, and it was nice seeing it "updated" and come to live again.

Would you see it again? Yes, definitely.
Any additional feedback? One thing I really appreciated about this movie was that Cinderella was a natural beauty. Not much make-up if any and she was not dressed inappropriately. She was a perfect example for my daughter.
From the 11 year old daughter:
Did you like the movie? Yes, it was really good!
Do you think your friends would like it? Yes, I do! I would definitely recommend going to see it with their families, it was a fun date night with my mom 🙂

What was your favorite part? Was when the step-mother and step-sisters were banished from the palace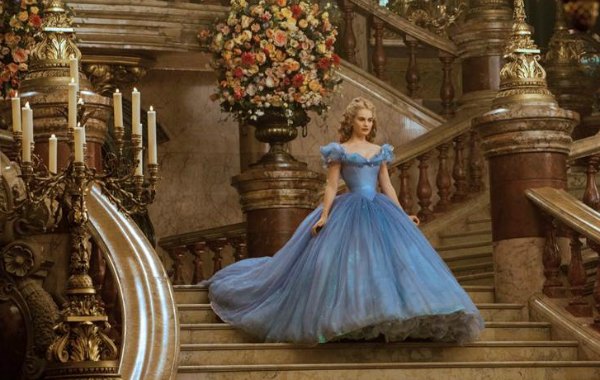 Ready to go see the movie too?
Be sure to check out the Official Cinderella Movie Trailer
Here is a bit about the movie, just in case you aren't familiar:
The story of "Cinderella" follows the fortunes of young Ella (Lily James) whose merchant father remarries following the death of her mother. Eager to support her loving father, Ella welcomes her new Stepmother (Cate Blanchett) and her daughters Anastasia (Holliday Grainger) and Drisella (Sophie McShera) into the family home. But, when Ella's father unexpectedly passes away, she finds herself at the mercy of a jealous and cruel new family.
Soon, she is forced to become their servant, disrespected, covered in ashes and spitefully renamed Cinderella. Yet, despite the cruelty inflicted upon her, Ella will not give in to despair nor despise those who mistreat her, and she continues to remain positive, determined to honor her mother's dying words and to "have courage and be kind."
When Ella meets a dashing stranger in the woods, unaware that he is really the Prince (Richard Madden) and not merely Kit, an apprentice at the palace, she believes she has finally found a kindred soul. It appears her fortunes may be about to change when the King (Derek Jacobi) summons all maidens in the kingdom to attend a royal ball at the palace, raising Ella's hopes of once again encountering the charming Kit. Alas, her Stepmother forbids her to attend and callously destroys her dress.
Meanwhile, the calculating Grand Duke (Stellan Skarsgård) devises a plan to thwart the Prince's hopes of reuniting with Ella and enlists the support of the devious Stepmother. But, as in all good fairy tales, help is at hand. Soon, a kindly beggar woman (Helena Bonham Carter) steps forward and, armed with a pumpkin, a few mice and a magic wand, changes Cinderella's life forever.
Want more?
Check out the 1st Official Cinderella Movie Trailer
Be sure to check out CINDERELLA online, on Facebook, Twitter, Instagram, Pinterest and Google+
While you are at it – you might as well stay up to date with me too 🙂 Find Food Wine Sunshine on Facebook, Twitter, Pinterest, and Google +.