(Last Updated On: July 1, 2019)
This Dijon Buttermilk Chicken is moist, delicious and easy to make. You may just have all the ingredients in the house already!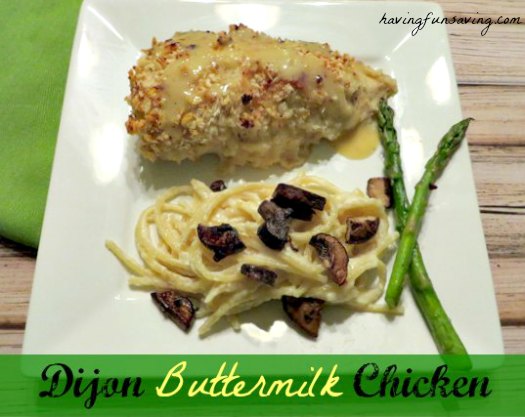 Dijon Buttermilk Chicken Recipe – Just 8 Simple Ingredients!
I am excited to share today's recipe with you guys…who doesn't love an easy and nutritious meal option?! Plus, I would bet you have most of this ingredients at home already. Minus the buttermilk…I had everything in the house already. My kids can be nervous of anything that looks "new" so I didn't give them the Dijon Buttermilk Sauce, they got BBQ sauce 🙂
Dijon Buttermilk Chicken Recipe – Just 8 Simple Ingredients!
Author:
Prep time:
Cook time:
Total time:
Ingredients
4 – 6 chicken breasts
1/4 cup nonfat buttermilk
1 tablespoons honey
1 tablespoon Dijon mustard
1/4 teaspoon salt and pepper
3/4 cup Panko Bread Crumbs
1/3 cup Parmesan Cheese
Instructions
In a medium size bowl mix the buttermilk, honey, salt, pepper, and dijon mustard
Take approx 2 tablespoons out and set aside (refrigerate) – this will be your sauce that you will top your chicken with right before serving
In another medium bowl mix the Panko and Parmesan Cheese
Dredge your chicken through the buttermilk mixture
Now dredge the coated chicken through the panko mixture – this will be a bit messy 🙂
Repeat until each chicken breast is coated
Place in baking pan
Bake uncovered at 350 degrees for 45 minutes or until cooked throughout
Top with the sauce you set aside
Enjoy!
Make sure to let me know if you try this Easy Dijon Buttermilk Chicken recipe! I would love to hear your feedback!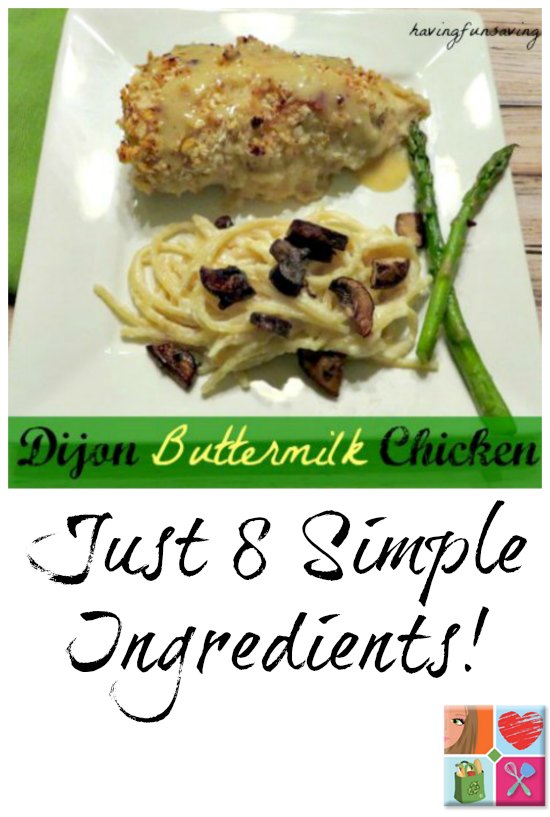 I served this one with sauteed mushrooms on top of my favorite new pasta recipe…My Skinny Easy Alfredo 🙂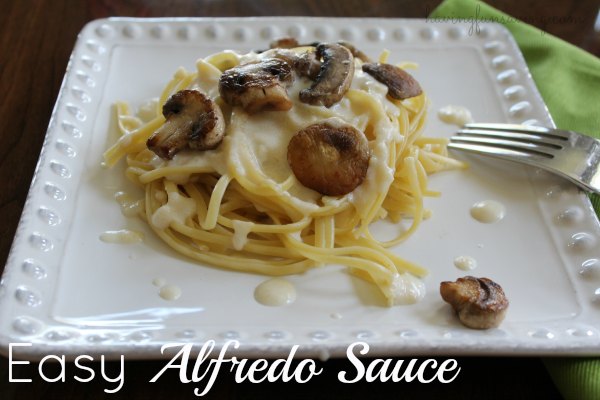 Find Food Wine Sunshine on Facebook, Twitter, Pinterest, and Google + and check out all my delicious recipes.