(Last Updated On: September 5, 2019)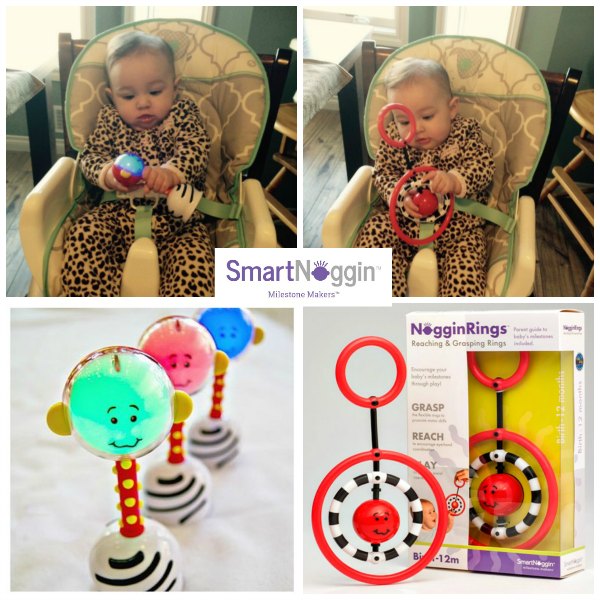 Developmental Toys For Babies – SmartNoggin Milestone Makers
There are so many toys on the market for kids and babies and finding the ones for your little one that is not only fun, but developmental can be challenging! I am a proud aunt of that adorable little girl pictured here and my sister-in-law, Hannah, is doing our review today of these SmartNoggin Developmental Toys for Babies.
Take it away Hannah!
I have a four month old daughter and we received the NogginStik Developmental Light Up Rattle and the NogginRings Reaching and Grasping Rings for review. I can tell you as soon as I opened the package and put them in front of her, her eyes immediately got big and she started cooing.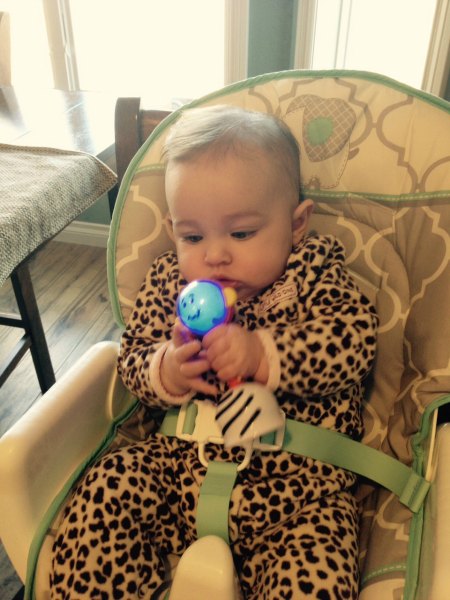 The NogginStik is perfect for my daughter to hold on to, she loves shaking it, staring at the lights as they change, and the mirror on the underside gets her babbling. The NogginStik is great for her eye and hand coordination and has become one of her new favorite toys.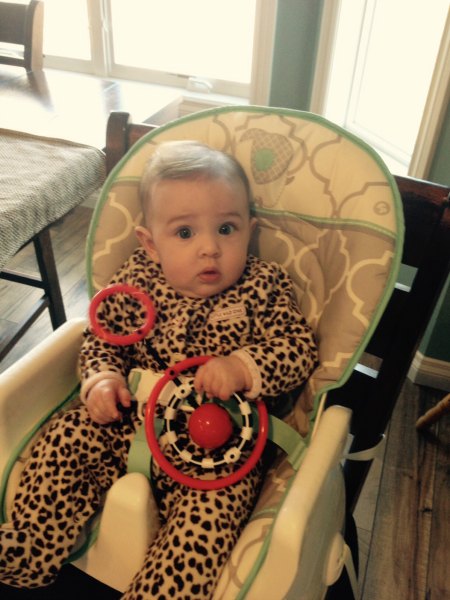 The NogginRings Reaching and Grasping Rings are perfect for her learning to grab and exchange from hand to hand. I love that they are made from a softer plastic for chewing on since she is teething and she seems to like it on her gums. The solid red black and white colors really get her attention and with the noise maker in the center ball is a great added touch.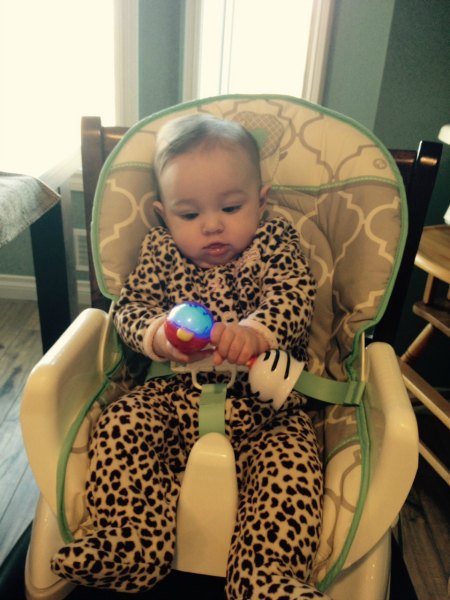 As a first time mother and nurse, I am always looking for new products that are both safe and great for learning and for meeting my daughter's developmental milestones, if not sooner, and the NogginStik and the NogginRings are just that. They are both wonderful toys, and great for her development. I will recommended both of these to all my new mom friends, they truly are my daughter's favorite toys!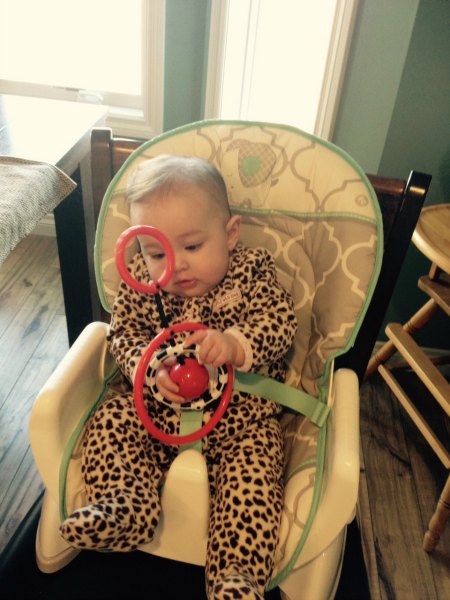 While Food Wine Sunshine did receive the above products for review, all opinions are 100% our own. No other compensation was received.
About SmartNoggin
With over 30 years of experience under her belt, SmartNoggin founder, Marcia Haut, set out to create a company with a simple and ambitious goal – help parents lay the foundation for all future learning. As a front-line provider and developmental therapist for children with special needs and a mother, Haut was frustrated that she could not find a product to encourage important early milestones in infants. There was a need in the market and NogginStik was the first to fill this need, but Haut did not stop there. While the product line currently consists of two products—NogginStik and NogginRings—there are plans to extend to a whole line of Milestone Makers™ developmental products. Discover more information at their website.
Be sure to follow Food Wine Sunshine on Facebook, Twitter, Pinterest, Google + and Instagram for more family fun!