(Last Updated On: July 1, 2019)
This Slow Cooker Pot Roast dinner only requires a few minutes of prep time and only a few ingredients. Grab this Delicious Slow Cooker Pot Roast recipe now.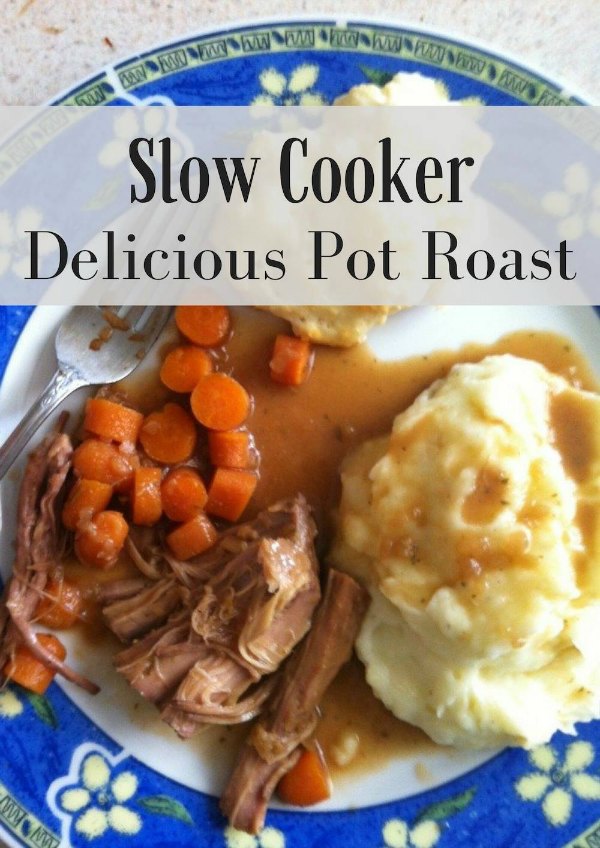 Delicious Slow Cooker Pot Roast
Do you have all day to spend making dinner? I would guess not, and I don't either! And that's why my blogger friends and I are sharing 30 EASY and delicious meals for you this month. I hope you find many recipes that make dinner time a bit easier for you 🙂
During the Fall I love that I can throw a few ingredients in my slow cooker and I come home to an amazing dinner.
Janell at SavingYouDinero.com has a recipe for a slow cooker pot roast that looks amazing. It has a few ingredients that you mix together in the morning and dinner is done. You can even prepare it in a freezer bag to make prep time even easier. I just love freezer prep meals! It makes your day just that much easier.
If you want to get a head start at checking out all the recipes I will be sharing this month, take a peak below at the linky…It's like a menu of yummy meals! These are dinners that you can make in your slow cooker, pressure cooker or get on the table in less than 30 minutes!