(Last Updated On: September 5, 2019)

Cuddle Up With Bears For Humanity
If you have a little one at home or in your life, you have to check out Bears for Humanity. Not only are the animals some of the most precious ones you can seen and the softest you have felt – they actually give back to those in need…right here in the USA.
Read on to here Hannah and her daughter's full review.
I received this precious Giraffe from Bears for Humanity for review for my 5 month old daughter and as SOON as I gave her the giraffe she SMILED from ear to ear then, with her crazy arms reaching out trying to get a hold of it!! And as a new mother knowing that this giraffe was made for 100% of ORGANIC MATERIAL made me feel at ease. I love the DURABILITY of the stuff animal and the SOFTNESS of it. defiantly will be able to hold up to many hours and hours of play with my daughter, and be able to be a toy she can grow up with.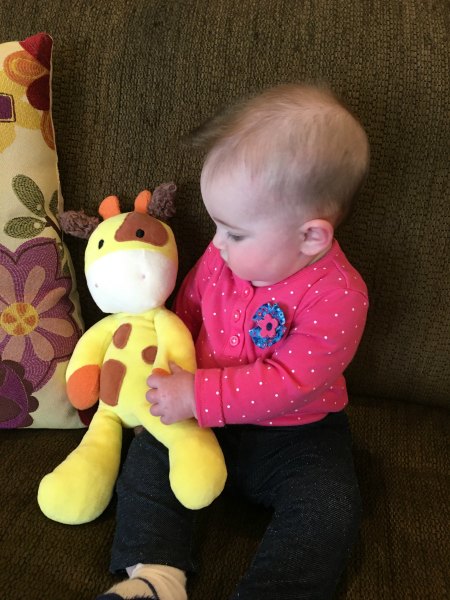 Bears for Humanity, not only is an AMAZING organization for every bear or bear friend sold they send a bear to a child in need, with your CHOICE of organization!! NOT only that, but it is a company based in California and employs women and at risk mothers from the Calworks program. To continue on how AMAZING this company is they use only 100% certified ORGANIC MATERIAL. As a new mother and a HUGE supporter of charities, I am always looking for a company/or products that NOT ONLY have an amazing story about their compassion for the community, but their beliefs of using only safe and organic products for children. all around this company has so many AMAZING components and I would recommend BEARS FOR HUMANITY to all my friends and family. They are the perfect gift idea 🙂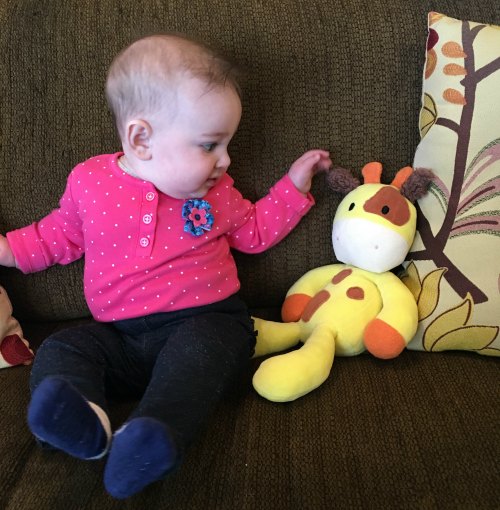 Who is Bears For Humanity?
They are the only GOTS Certified Organic toys and gifts company that manufactures and sells safe, organic and environmentally sustainable toys and gifts for children of all ages in California, USA! Bears For Humanity not only has adorable organic plush teddy bears but they now have lions, tigers, that adorable giraffe, and a total of 14 new Animal Friends. When you buy from Bears For Humanity, the company donates equal quantity and quality plush toys to children in need through their buy one, give one program in the USA. After you choose a bear and a mailing address, buyers have the lovely task of choosing a charity – Toys For Tots, Save The Children, Semper Fi Fund, OneSimpleWish.org, Lucile Packard Foundation– because your purchase instantly doubles as a gift for a child in need!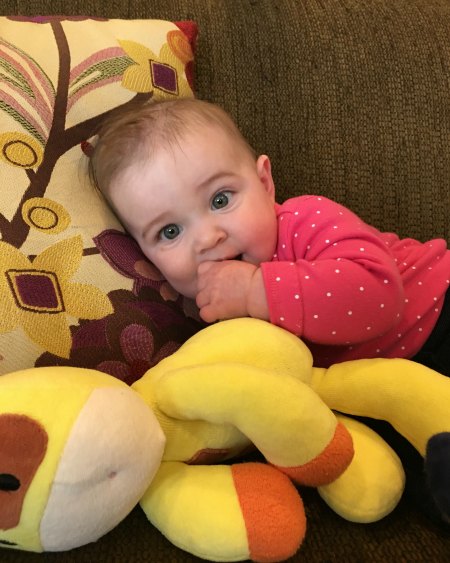 Disclosure: Food Wine Sunshine did receive the product above for review. No other compensation was received. All our opinions are our own.
Find your next favorite cuddle friend online at www.BearsForHumanity.com
Be sure to check out Food Wine Sunshine on Facebook, Twitter, Pinterest, Google + and Instagram for more helpful tips, healthy recipes, and more.