(Last Updated On: September 4, 2019)
Disclosure: This post is sponsored by the fabulous folks at Color Me Rad – I am a proud Tampa Bay Blogger Partner!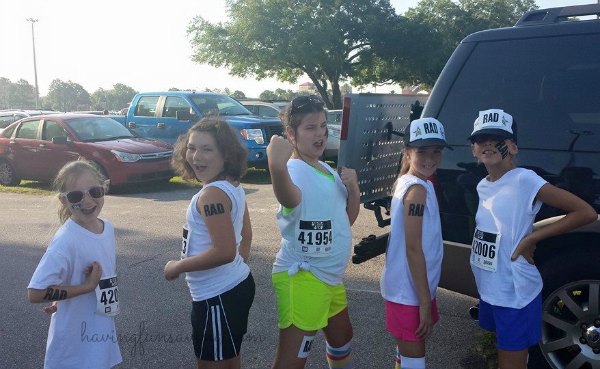 Color Me Rad Review – Girls Morning Out!
A few weeks ago I set out on a colorful day with my beautiful daughter and our friends. We decided we wanted to have a "girls day" so we left the boys at home, woke up early, wore our favorite white t-shirts, and headed to the Florida State Fair Grounds.
Once we got to our date destination, we gave ourselves tattoos, sang to some music, then decided that we needed some COLOR. We wanted to be RAD. We wanted to have FUN. And that we did. Where were we?
Color Me Rad of course.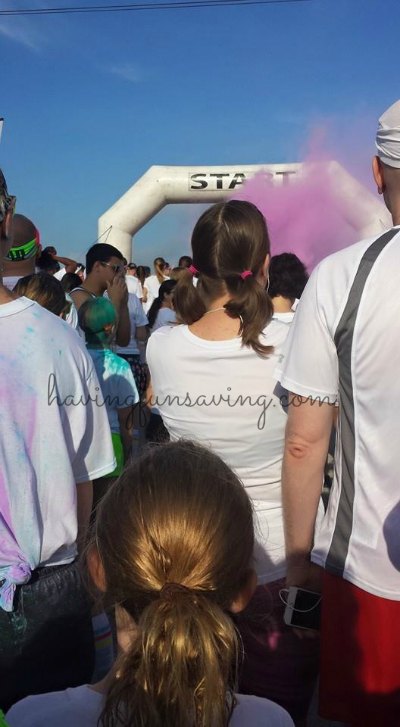 There were 8 of us beautiful ladies and we had a great time going around the course and getting covered in all the colors of the rainbow. And this year – there was GEL! I will admit, my daughter and I were a bit nervous about the gel at first, but it was cool and colorful and a soon crowd favorite 🙂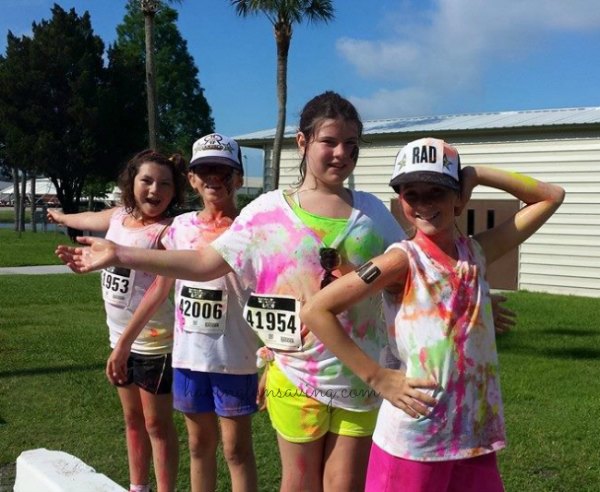 Each section of the run adds a new explosion of color to your clean, painter's palate until you cross the finish line into a final shower of color.
As you can see, some of the girls wanted to wear their socks on race day, and we all happily used our color pack and now proudly wear our T-shirts. I don't know about you, but I love race day goodies!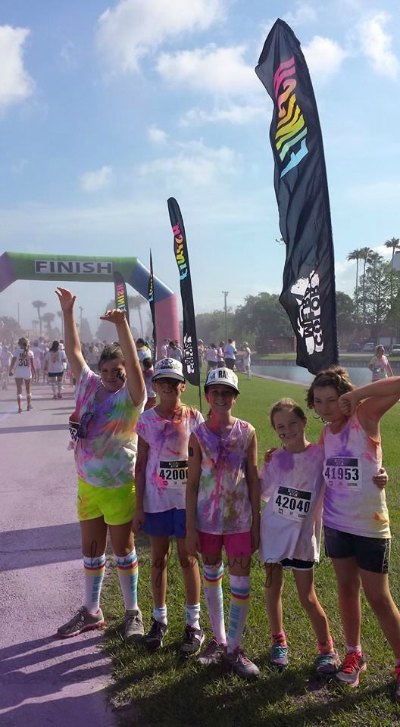 This was many of the girls' first 5k and I am really excited that we got to do it together! We are already planning for the next one 🙂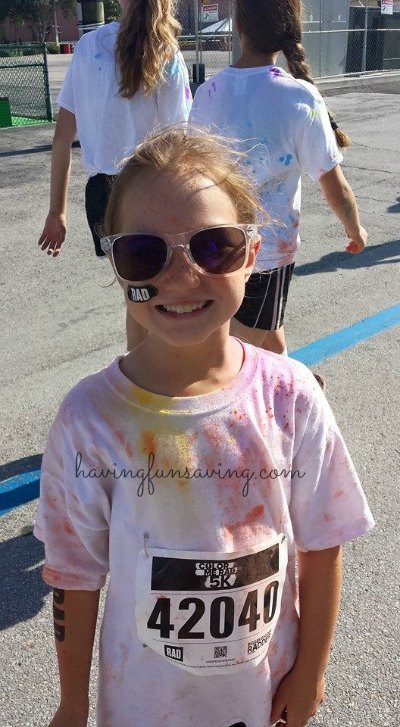 Thank you Color Me Rad for a

C

o

l

o

r

f

u

l

Girls Day Out!
Find Food Wine Sunshine on Facebook, Twitter, Pinterest, Instagram and Google+ for more fun!