(Last Updated On: August 9, 2019)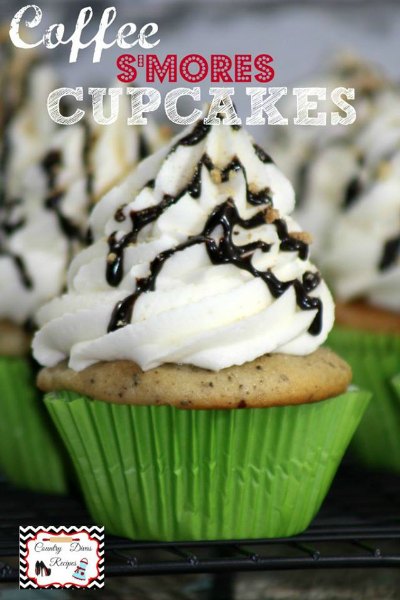 Coffee S'mores Cupcakes Recipe #12DaysOf
I hope you guys have been enjoying all the yummy recipes that are great ideas for you to use on a picnic or a BBQ. These recipes and crafts are just in time to help you celebrate Memorial Day and kick off summer with a bang.
Wait until you see this GREAT cupcake just for this occasion! Coffee S'mores Cupcake This is a fun dessert to add to any summer picnic. Great for adults and kids of all ages. Make sure to check it out and come back every day to see the other summer goodies we have for you.
Give Me Some of Those S'more Cupcakes.
What could be better than a S'more cupcake with a taste of coffee? It is like summertime sitting around a campfire with two of the worlds best inventions, S'mores and coffee!
Be sure to check out the other delicious recipes that are sure to make your Picnic or BBQ extra special!