(Last Updated On: August 19, 2019)
Code Ninjas Summer Camps are a great way for kids to have fun while they are learning! They get a look into game building and coding. While this post is sponsored, all opinions are my own.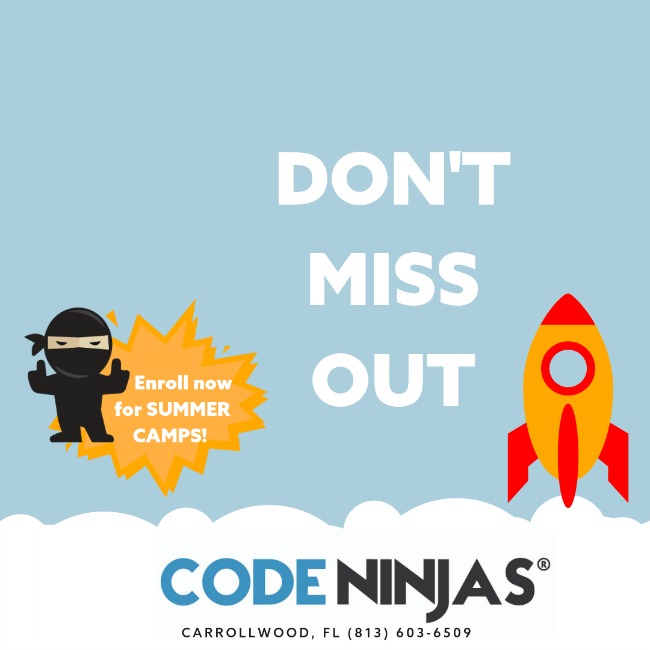 Code Ninjas Summer Camp Details
So summer has officially begun! School is out! And while the kids are super excited to not have homework and wake up early, it seems as though by two they are already looking for things to do. They have been swimming, been to their friends, and we have even been to our local water parks! I have to say that summer is a little bit more work for me than it is for them, trying to make sure they have the BEST SUMMER EVER while maintaining my sanity 😉 Of course, their favorite thing to do is to play on the computer. There are so many different games they are into right now, how about yours? I decided this summer they could stay on the computer a little longer than I would normally allow, but they would do a little learning as well! You know those games that they love to play? They are going to learn how to build them.
What? Build a game? Like with cardboard boxes?
NOPE!
I mean like actually build a game on the computer that they can play! Did you know that there were summer camps that they could learn how to do that? Yes! And this summer my kiddos are checking out Code Ninjas to test their a game building skills.
What is Code Ninjas?
It's a place where kids get to learn to code through our engaging game-based curriculum that teaches teamwork, logic, math, and problem solving. They get to play on the computer, they are out of the house having fun…and even learning…but you don't have to tell them that 😉
Technology is advancing at an incredible rate isn't it? I mean I didn't have a cell phone until I was in college and it was a FLIP PHONE, and know my kids know how to do more on their smartphones than me! Code Ninjas believes that this is an exciting time to advance our culture – starting with our kids. And I agree with them! Every kid deserves the chance to unlock their innate, unlimited capacity to learn.
Even if your child's dream isn't to do coding as a career, they still learn vital skills at Code Ninjas that will help them pursue their dreams.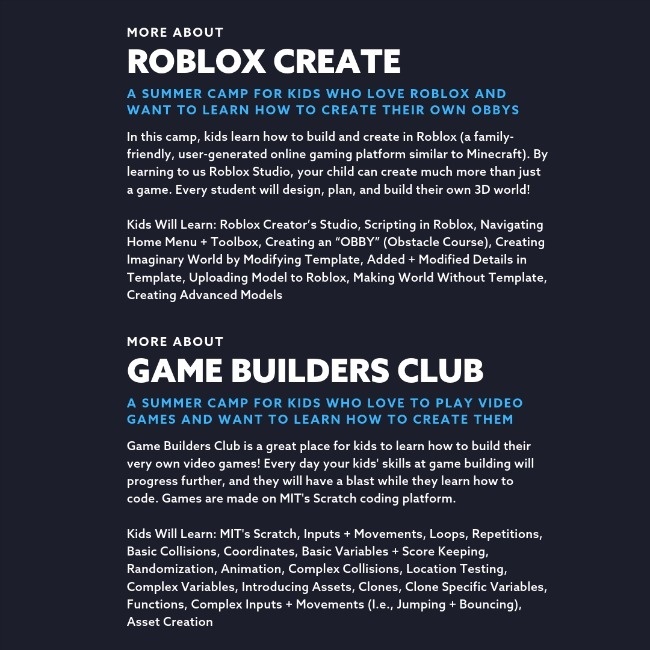 I know I mentioned that my kids are doing a Summer Camp at Code Ninjas so I wanted to let you know a bit on how that works too.
Code Ninjas Summer Camp Details:
The half day summer camps are from 9:00 – 12:00 p.m.
The full day summer camps are from 9:00 – 4:00 p.m.
The camps are Monday – Friday.
Kids ages 7 -14 are welcome to come to learn and have fun.
The cost for the half day summer camp is $199. The cost for the full day summer camp is $369.
You will notice that the cost is a LOT lower than other coding camps you may find. If you need some tablets or PCs, Target Red card can give you an extra discount on everything. Why is it lower? Because Code Ninjas wants to make sure that everyone has the chance to be a part of the fun.
Ready to sign your kids up for a Code Ninjas Summer Camp too?
Check out Code Ninjas Summer Camps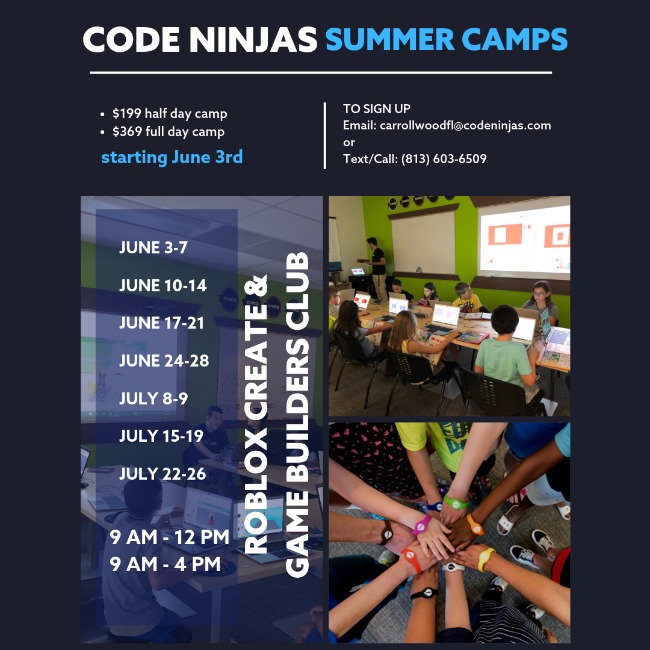 What Summer Camps are your kids doing this summer?
Be sure to follow Food Wine Sunshine on Facebook, Twitter, Pinterest, Google + and Instagram for more helpful tips, things to do in Florida, and family fun. And follow Code Ninjas on Twitter, Instagram and Facebook.