(Last Updated On: August 10, 2019)
This Citrus Marinade is light and full of flavorful. Be adventurous and grab some swordfish and make this delicious Grilled Swordfish with Citrus Marinade for dinner!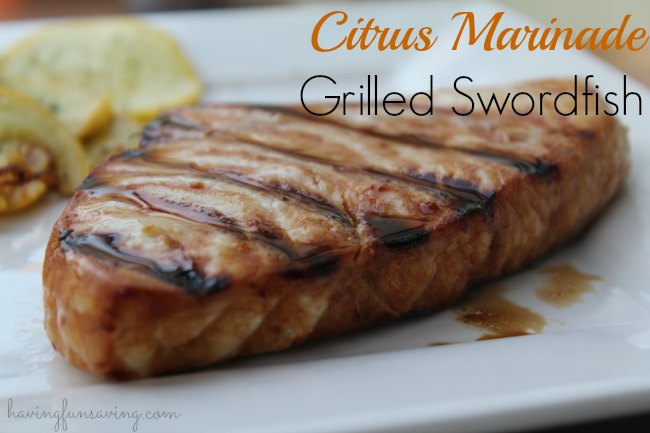 Citrus Marinade Grilled Swordfish Recipe
I had some amazing Swordfish from Anderson Seafoods that was calling my name this past weekend, and since my grill is now ready for use – I decided it was the perfect time to get grilling! So, I got a little creative and made this Citrus Marinade Grilled Swordfish. The grill isn't just for burgers and steaks 😉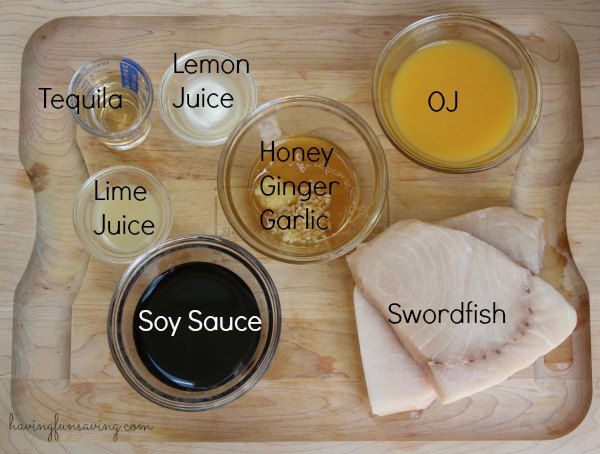 I wanted to do a light Citrus Marinade, so I got all the delicious flavors of citrus ready. If you are not a Tequila fan or don't have any in the house – you can easily leave it out. It does NOT leave a strong flavor of Tequila, it just works well with the citrus.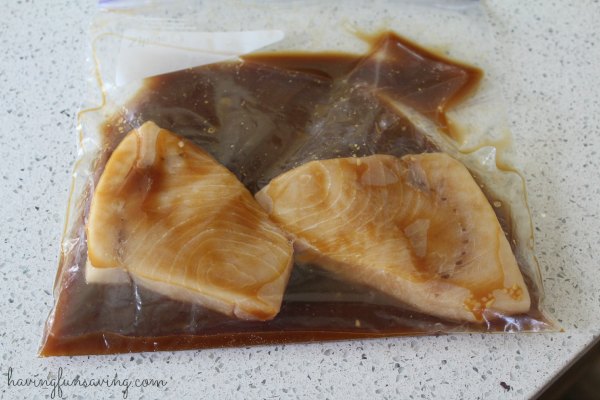 Once you have all your citrus marinade ingredients mixed well, you just pour them into a ziploc bag and add in your Swordfish. I let mine marinate for about 5 hours, but you could easily do longer.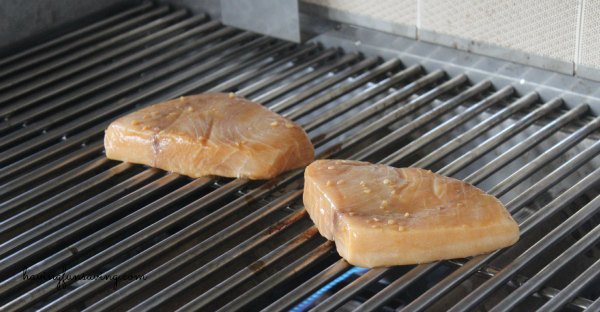 This citrus marinade would also be fabulous on other fish!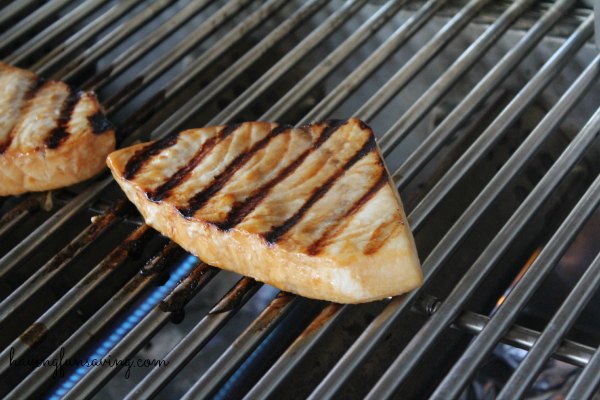 Just look how beautifully the swordfish cooked up on the grill! We loved this one. I served it with squash and rice. You can easily cook the squash up on the grill too, just slice it up, add in your favorite seasoning and wrap it in aluminum foil.
Now, here is my Grilled Swordfish Citrus Marinade Recipe. Be sure to Print It and Pin It so that you can make it again and again.
Citrus Marinade Grilled Swordfish Recipe
Author:
Prep time:
Cook time:
Total time:
Ingredients
2 4-6-oz swordfish steaks (each about 3/4 inch thick) – I got mine from Anderson Seafoods
1/4 cup orange juice
2 tablespoons honey
1/4 cup soy sauce
1 tablespoon lemon juice
1 tablespoon lime juice
1 1/2 tablespoons of tequila
1 teaspoon minced garlic
1 teaspoon minced ginger – powder would work too if you have that
Instructions
Place all the ingredients (besides the swordfish) into a medium size bowl and mix well
Place the swordfish into a ziploc bag
Pour the marinade into bag with the swordfish
Place the bag into the refrigerator and allow it to marinate for at least 4 hours
Remove swordfish from bag and place on hot grill
Cook on each side for 4-6 mins or until cooked throughout – it will be easy to cut and flaky
Enjoy!
Notes
I served mine with rice and seasoned squash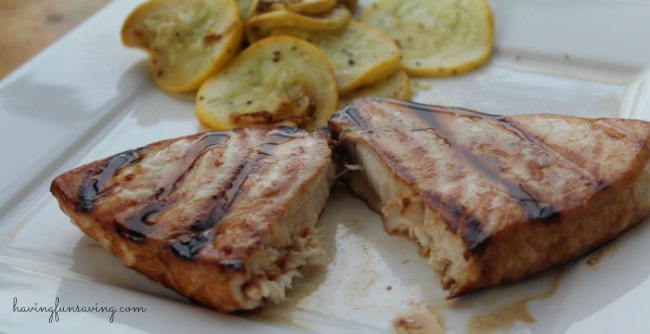 I hope you enjoy this Citrus Marinade Grilled Swordfish Recipe as much as we do!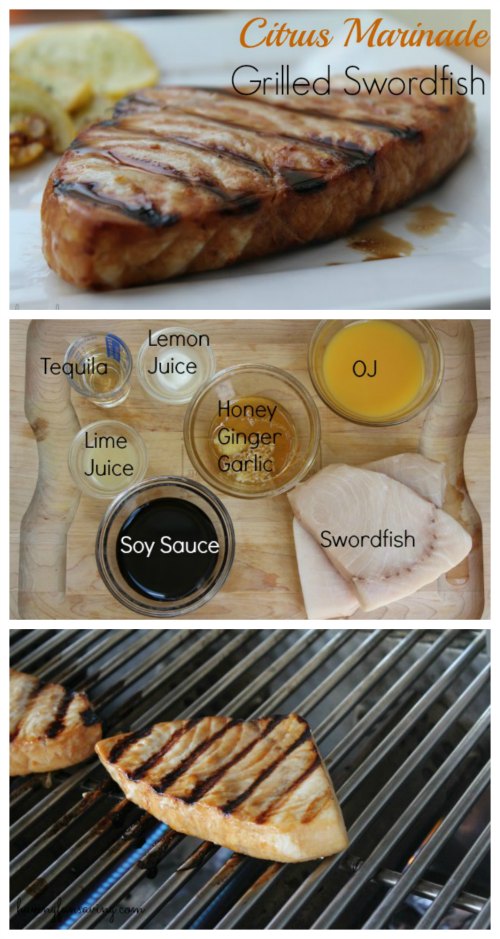 Love seafood? Be sure to check out this Teriyaki Salmon with Sriracha Cream Sauce Recipe.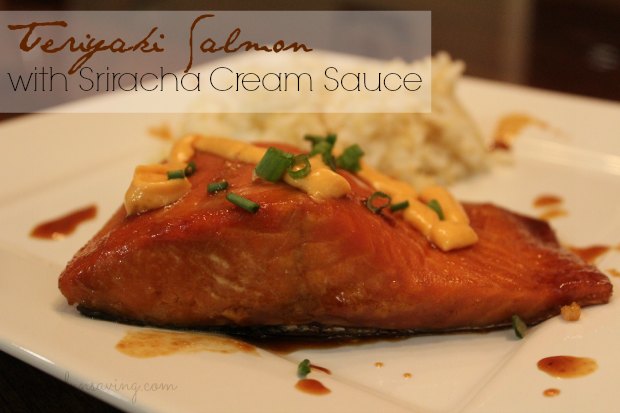 In fact, be sure to check out all the delicious recipes on Food Wine Sunshine and follow me on Facebook, Twitter, Pinterest, Google + and Instagram.
Looking for more Dinner Ideas?