(Last Updated On: July 1, 2019)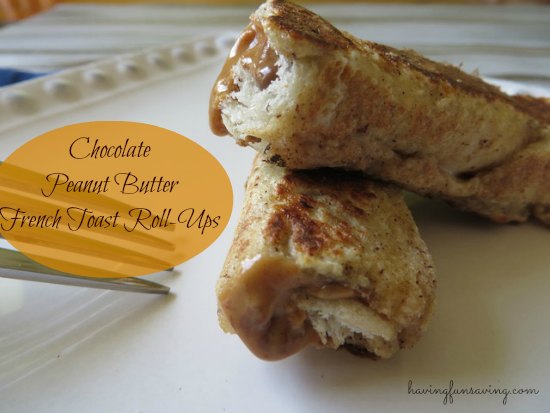 Chocolate Peanut Butter French Toast Roll-Ups Recipe
I have a recipe for Chocolate Peanut Butter French Toast Roll Ups for you guys this morning. It is one of those recipes that is really easy to make, has two of my favorite things in it, and you are going to have to discipline yourself to not make every day 😉
Prep time:
Cook time:
Total time:
Ingredients
Sliced white sandwich bread
Nutella (or another one of your favorite chocolate spreads)
Peanut Butter
1-2 eggs
1 teaspoon of cinnamon sugar
Instructions
In a shallow bowl whisk the egg(s) and cinnamon sugar
Cut the crust from each slice of bread and flatten it out with a spatula
Place about 1-2 teaspoons of the peanut butter and chocolate spread onto the bread and spread it until it covers all but 1 inch from one end of the bread
Roll the bread up tightly and repeat with remaining bread
Heat a skillet set over medium heat (I didn't need butter, but if your skillet/griddle needs it – use it!)
Dip each bread roll in the egg mixture – coat it well
Place each roll on the griddle seam side down and rotate until each side of the roll is golden brown
Enjoy!
Notes
These are rich, I just made myself 2 and that was the perfect amount for me. No syrup needed!
Make sure to let me know if you try this recipe for Chocolate Peanut Butter French Toast Roll-Ups! This is one that the kiddos are sure to love too…if you are willing to share 😉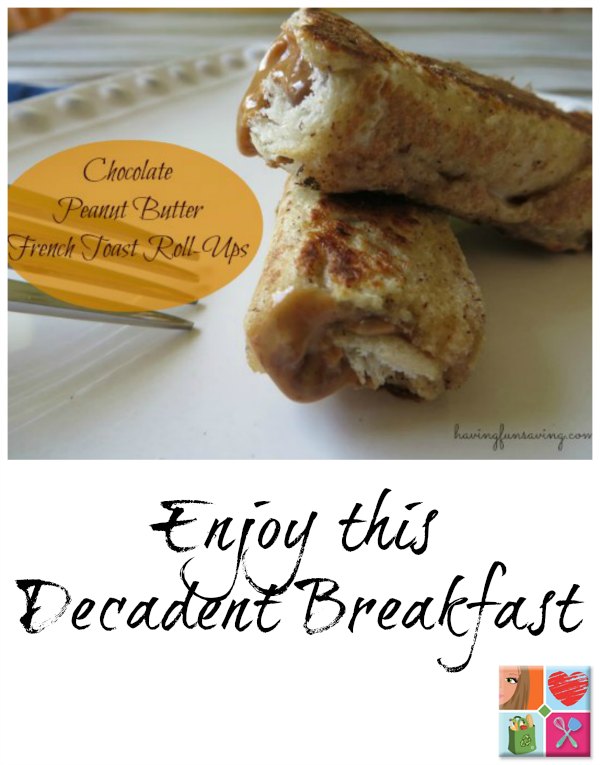 Looking for another delicious French Toast Recipe? Check out my Banana French Toast!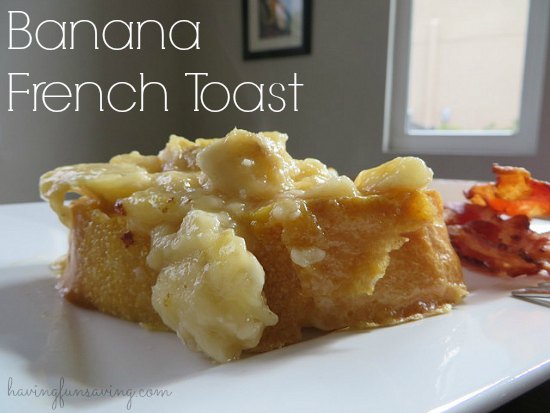 In fact, be sure to check out all the recipes on Food Wine Sunshine and follow me on Facebook, Twitter, Pinterest, Google + and Instagram.