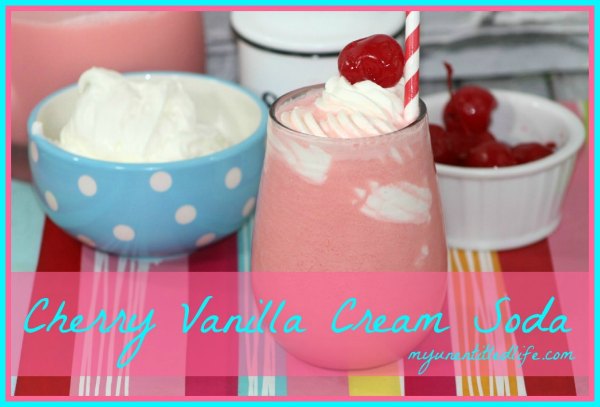 Cherry Vanilla Cream Soda Recipe
I am really excited about today's recipe – it totally looks like something I loved when I was a kid! Have you been enjoying all the yummy things my friends have been making? They're amazing at whipping up food for any get together!
Are you ready for Memorial Day? Do you like to BBQ? Do you serve a cool drink with your meals? Something even the kids would love? Looking for a yummy sweet treat for a great Memorial Day barbecue? Why not try this yummy Cherry Vanilla Cream Soda recipe and make your guests and friends fall in love all over again! Head on over to Dina's page to see how this yummy Cherry Vanilla Cream Soda is made!