(Last Updated On: July 3, 2019)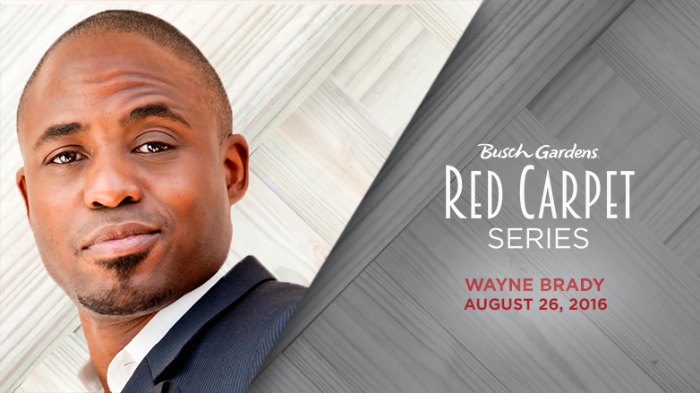 Busch Gardens Red Carpet Series
There are some events coming to Busch Gardens Tampa Bay, that you won't want to miss. Busch Gardens is a leading Florida destination for all ages, has announced an evolution of entertainment with its all-new second-gate, premiere event offering, the Busch Gardens Red Carpet Series. This series will be held in the Moroccan Palace Theatre. Kicking off the series is award-winning comedian and musician Wayne Brady, and legendary Latin jazz artist and ten-time Grammy winner Arturo Sandoval.
Newly renovated, the intimate 1,100-seat Moroccan Palace offers three tiers of comfortable seating with stellar sight lines and state-of-the-art acoustics. Boasting a unique personality all its own, the Moroccan Palace is the perfect venue to experience the top artists in entertainment.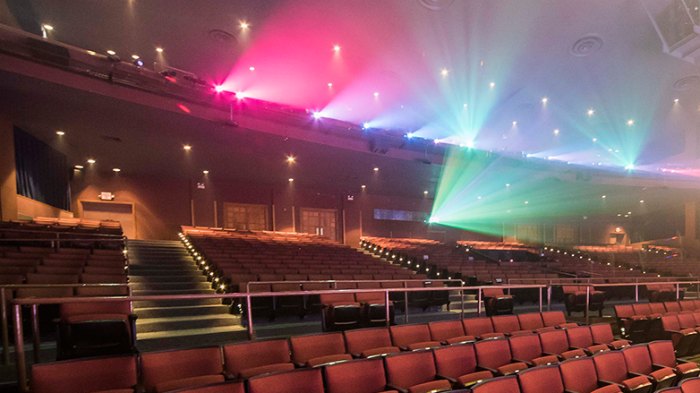 Ticket prices range from $30.00-$99.00 (taxes not included) and can be purchased through BuschGardens.com/RedCarpetSeries. A limited number of VIP Packages will also be available that include premium seating, culinary offerings and more. Gates open at 6:30 and theatre doors open at 7:15 p.m.
Busch Gardens Red Carpet Series Calendar of Events
Wayne Brady – Friday, August 26 at 8:00 p.m., Moroccan Palace
For Wayne Brady, music and comedy has been at the center of his wildly successful and diverse career. Wayne has been entertaining audiences with his singing, acting and unmatched improvisational skills for well over a decade. This diversity has led to a career that goes beyond the term "triple threat."
In 1998, his career took off with Whose Line is it Anyway? for which he won a 2003 Emmy Award for Outstanding Individual Performance in a Variety, Musical or Comedy Series. Wayne went on to host his own award-winning talk show, The Wayne Brady Show, for which he won two Emmys for Outstanding Talk Show Host. His award-winning talent has led him to hosting opportunities for high-profile shows including the NAACP Awards, BET Honors, The Late Late Show and the Emmy-nominated Let's Make A Deal.
Arturo Sandoval – Saturday, September 17 at 8:00 p.m., Moroccan Palace
A protégé of the legendary jazz master Dizzy Gillespie, Arturo Sandoval was born in Artemisa, a small town on the outskirts of Havana, Cuba in 1949. Sandoval began studying classical trumpet at the age of twelve, and it didn't take him long to catch the excitement of the jazz world. He has since evolved into one of the world's most acknowledged guardians of jazz trumpet and flugelhorn, as well as a renowned classical artist, pianist and composer.
Sandoval has been seen by millions at the Billboard Awards, Grammy Awards, and the Oscars. He is the recipient of 10 Grammy Awards, in addition to six Billboard Awards and an Emmy, and is one of the most dynamic and vivacious live performers of our time. His latest Grammy award-winning albums, Dear Diz, Every Day I Think of You as well as Live at Yoshi's are now available worldwide.
Stay connected and join the conversation using #NightatthePalace on Facebook , Twitter and Instagram.
While you are at it make sure to check out Food Wine Sunshine on Facebook, Twitter, Pinterest, Google + and Instagram for more fun things to do in Florida, recipes, and more.