(Last Updated On: June 12, 2019)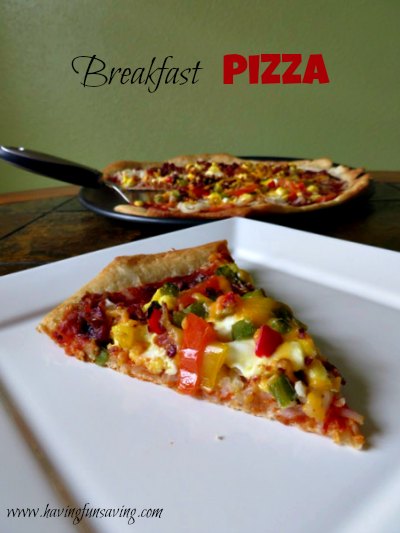 Breakfast Pizza Recipe
This morning I have a fun Breakfast Pizza recipe for you guys. With the hubby and the kiddos home the last 10 days we have made a bunch of yummy foods…This is a favorite of ours especially since the kids can help add the toppings they want!
My husband and I put the peppers on our side, where the kids were happy with just bacon, eggs, and the hashbrowns…You gotta love that pizzas can be completely customized!
Breakfast Pizza Recipe
Author:
Prep time:
Cook time:
Total time:
Ingredients
Thin Pizza Crust – I used Pillsbury
Pizza Sauce
Cheddar Cheese
Hashbrows
Eggs
Bacon
Green & Red Pepper – diced – I like them for color 🙂
Tomato – diced
Instructions
Bake the pie crust 5 min
Cook Hash Browns – place aside
Cook bacon – chop
Scramble 3 – 4 eggs
Top pizza crust with Pizza Sauce, cheese, hash browns, green and red pepper, tomato, and eggs
Bake for 12 – 14 minutes at 375
The sign of a good meal? A COMPLETELY empty pizza pan 🙂 By the way, I absolutely LOVE this pan. I'm sure you all remember my review from a few weeks ago!…You can find it right on Amazon if you want to check it out – it's on sale for just $16.98.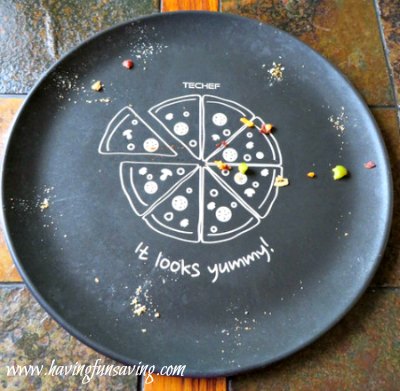 When you make this breakfast pizza for your family – what toppings will you use? Be sure to share your favorites!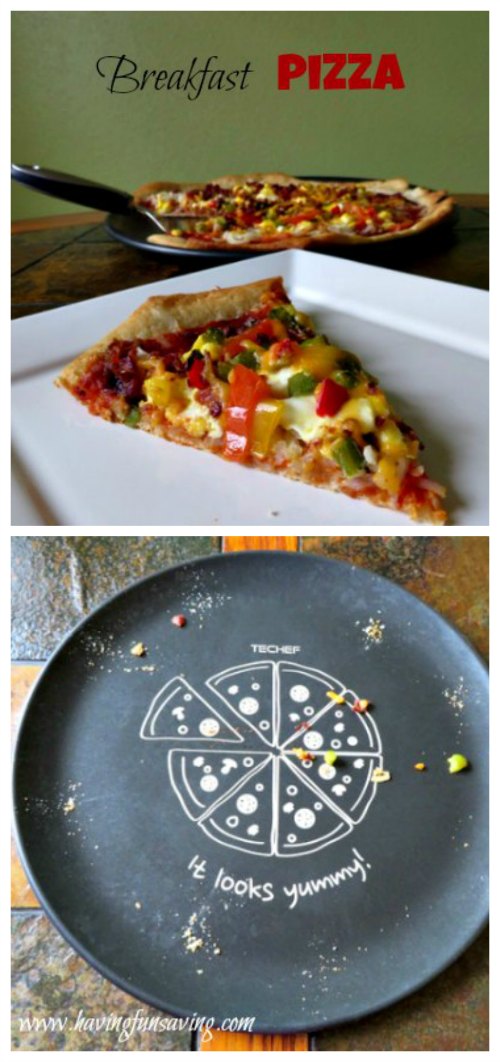 Be sure to check out all the recipes on Food Wine Sunshine and follow me on Facebook, Twitter, Pinterest, Google + and Instagram.