(Last Updated On: July 3, 2019)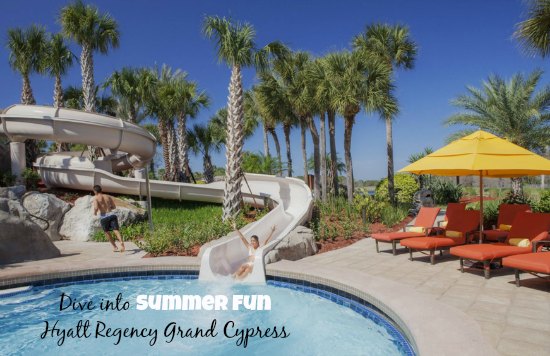 Book #SunshineOnSale – Hyatt Regency Grand Cypress Specials
You guys know that I love the Hyatt Regency Grand Cypress, if you missed my review – be sure to check out how I Enjoy Florida!
Now that the weather is warmer up, I have a sizzling deal to share 🙂
Get Ready To Soak Up the Florida Sun this Summer at Hyatt Regency Grand Cypress with a Free Night!
It's time to relax poolside, enjoy amazing food, and enjoy unlimited activities that include boating, biking, and MORE. If you want summer fun, you want a vacation at Orlando's original upscale resort, Hyatt Regency Grand Cypress. And why not save some money too?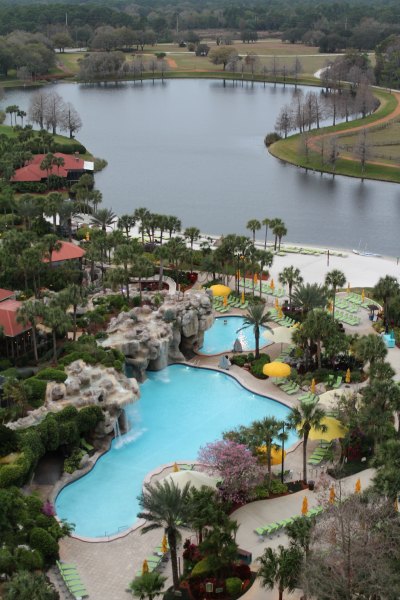 The award-winning, 1,500 acre Hyatt Regency Grand Cypress resort offers guests an upscale travel experience just minutes from Walt Disney World®, Universal Orlando® and SeaWorld® Orlando.
Here are just a FEW of the amenities for you to love at the Hyatt Regency Grand Cypress Resort in Orlando.
Room to Relax
Guests seeking an hour or full day of pampering can enjoy the new 5,200 square-foot, full-service Marilyn Monroe Spa. Featuring a vibrant, playful and relaxing retreat designed in the style of Marilyn's California home, the Spa offers an indulgent menu with more than 100 treatment options including massage, body wraps, facials, and nail services, as well as hair and makeup styling.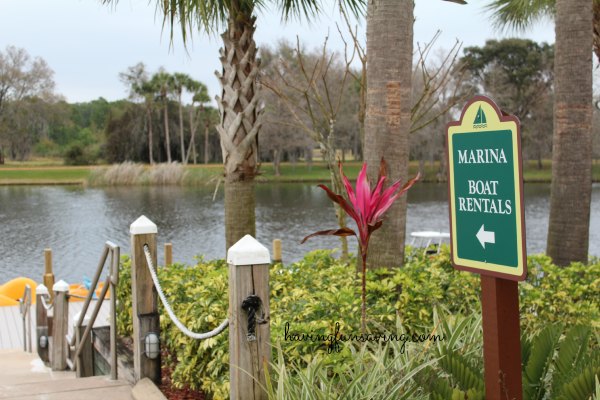 Countless Activities
The resort's signature lagoon pool boasts 12 waterfalls, heated and non-heated zones, two whirlpools, a rope bridge, walking paths and wrap-around sundecks that feature the new Water Slide Tower Pavilion, Water Jet Splash Zone and Rock Climbing stations which complement resort classics including the nightly S'mores pit; beach volleyball; tether ball; marked jogging, walking, and biking trails and the 2,500 square-foot Hyatt StayFit™ fitness center.
Outdoor Entertainment
Guests are also welcome to paddle Lake Windsong in a kayak, canoe, sailboat, hydro bike, aqua cycle, or paddleboat or hop on a Florida Keys-style flats boat captained by a professional fishing guide and Florida Master Naturalist to fish for largemouth bass and bluegill. And kids can make a splash at the Mermaid Academy or create souvenir sand art while participating in exciting activities at Camp Hyatt.
Award-Winning Golf
Hyatt Regency Grand Cypress also features 45 holes of Jack Nicklaus Signature Design golf and the award-winning Tennis and Racquet Club.
Check out the current deals at the Hyatt Regency Grand Cypress
Are you ready to start planning your next Orlando Vacation? I know I am!
Be sure to follow Hyatt Regency Grand Cypress on Facebook, Twitter and Instagram.
While you are at it make sure to check out Food Wine Sunshine on Facebook, Twitter, Pinterest, Google + and Instagram for more Florida fun, recipes, and more. In fact, be sure to check out my recent Florida Family Fun posts!