(Last Updated On: June 25, 2019)
This post was sponsored by Nature Made® as a part of an Influencer Activation for Influence Central.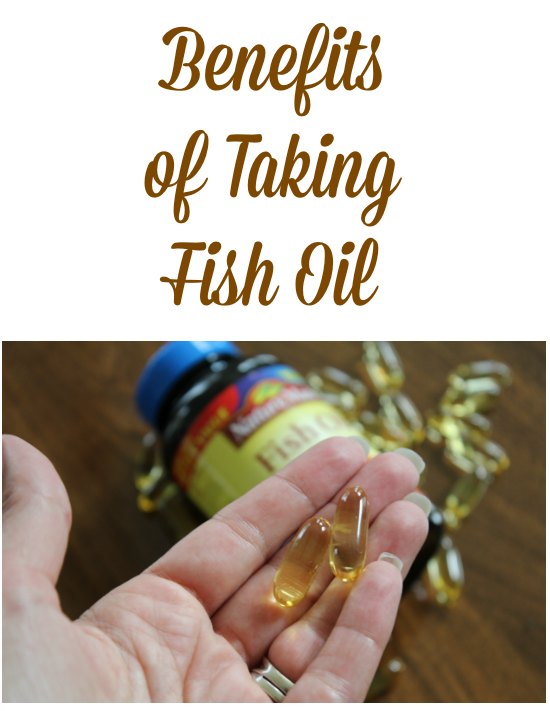 Benefits of Taking Fish Oil
I have been on a journey to a healthier lifestyle for some time now. I am learning new things every day and I seem to be researching constantly. From starting my day with smoothies to adding in essential nutrients and trying to eat what is best for my body it IS a journey! I know I may be late to the ball game when it comes to Fish Oil, but I will admit, when everyone first started talking about it, I thought it just sounded weird. I mean "Fish Oil"? Do you take Fish Oil? Well, I was at Walmart earlier this week and when I walked past the Nature Made display, I stopped and checked out the different vitamins. First of all, I noticed that the prices were outstanding – I mean, there were lots of options for just $4.44! And there it was…the bottle of Fish Oil just calling out to me to give it a try. So, it ended up in my cart with all my fresh fruits and veggies for my smoothies.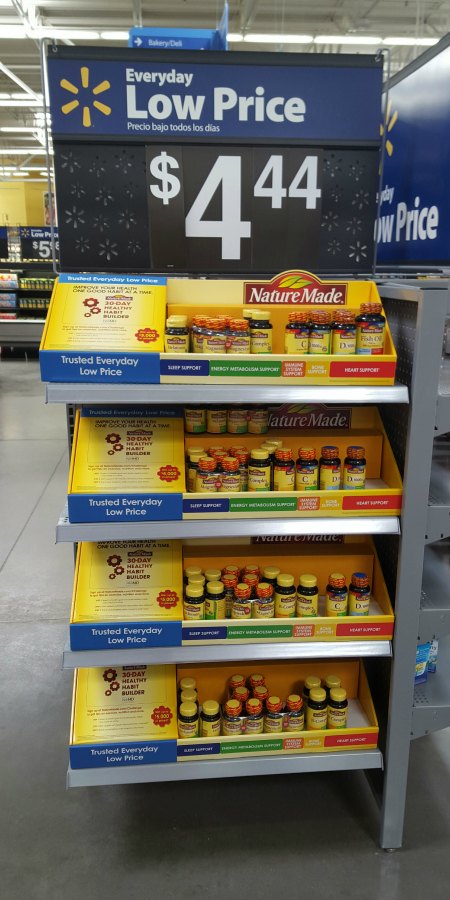 Now, here is what I have learned and why I have started taking Nature Made Fish Oil. Nature Made is the nation's #1 best-selling brand for quality vitamins, minerals and supplements* to help support our nutritional goals.
First of all, there are few supplements out there that offer as many benefits as fish oil, so that means that just about everyone can benefit from taking Fish Oil.
Here are a few of the benefits of Fish Oil that struck my interest:
Helps to maintain strong bones
Supports healthy cholesterol levels
Boosts your mood – By supplementing with fish oil, you will naturally support your own serotonin release in the body, which may help manage stress and increase your mood
Aid the body in weight loss
Help maintain healthy skin
Can aid in heart disease, ADHD, anxiety, depression, diabetes and more
There is also evidence that fish oil prevents wrinkles and can aid in anti-aging
Fish oil is a form of fatty acid that is derived from the tissues of oily fish. It contains the omega-3 fatty acids, including Eicosapentaenoic acid (EPA) and Docosahexaenoic acid (DHA), which are what has gained the most attention with regard to health research.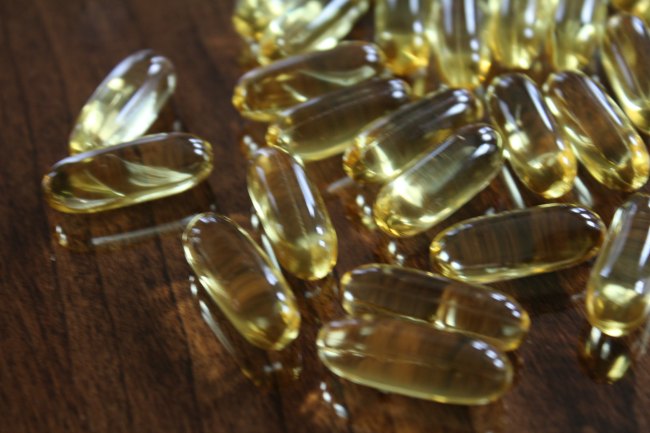 For most, a 1,000mg dose of fish oil daily is a good amount and the most scientifically studied dosage.
Consider using fish oil, in junction with eating well for your body (a plan that is rich in fresh fruits and vegetables) and you will support overall health and well-being!
How about you? Do you use Fish Oil? Do you see the benefits of taking Fish Oil?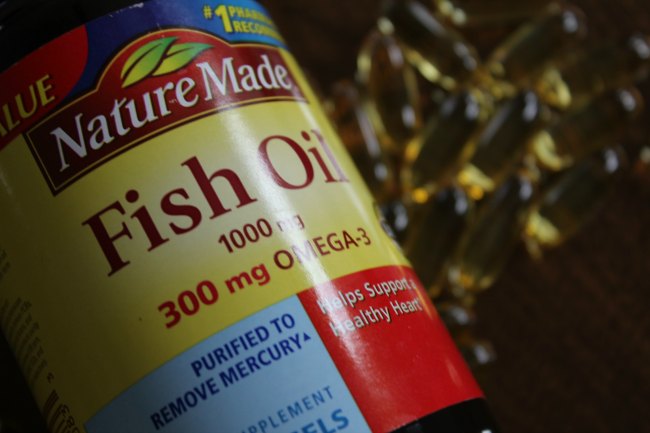 Are you interested in a healthier life journey as well? You should check out the Nature Made® Healthy Habit Builder program at NatureMade.com/Challenge, you will get motivation and tips around your specific health goals. In addition, you'll be automatically entered to win a grand prize of $5,000*.(*For full rules and regulations visit NatureMade.com/Challenge).

*Based in part on data reported by Nielsen through its Scantrack Service for the Vitamins Category for 52-week period ending 1/02/2016, for the xAOC Market. Copyright © 2016 Nielsen.Nature Made is the #1 Pharmacist recommended supplement brand in 9 categories**
**Based on US News & World Report – Pharmacy Times Survey, Nature Made is the #1 Pharmacist Recommended Brand in Nine Categories – Letter Vitamins, Omega-3/Fish Oil, Coenzyme Q10, Flax Seed Oil, Herbal Supplements, Cholesterol Management-Natural, Garlic, Diabetic Multivitamins and Mood Health Supplements
Check out Nature Made on Twitter and Facebook, and to stay up to date with everything healthy for your and your healthier life journey!
And be sure to follow Food Wine Sunshine and Cooking on Facebook, Twitter, Pinterest, Google + and Instagram for more helpful tips and delicious recipes!