(Last Updated On: July 3, 2019)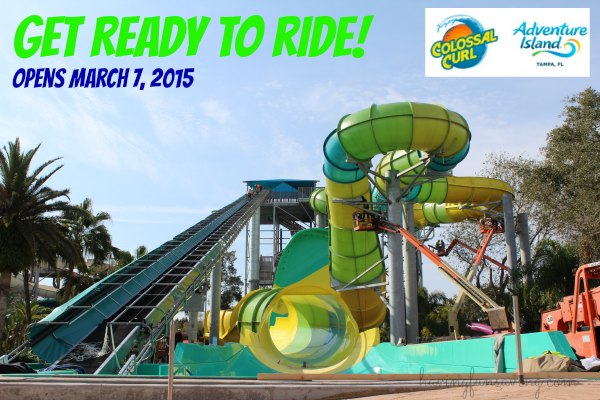 Adventure Island's Colossal Curl Ride
There is a new ride coming to Adventure Island in Tampa on March 7th that you are not going to want to miss. It is COLOSSAL. It is THRILLING. It is a FAMILY RIDE.
It is the COLOSSAL CURL.
Adventure Island's® newest family thrill slide Colossal Curl™ will open on March 7 for the start of the 2015 season. Construction on Colossal Curl has been ongoing since the end of last season and will be wrapping up in the coming weeks.
I actually had the chance to check out the ride while it was under construction and it is MASSIVE. It has actually been in the "works" since 1993 and promises to be well worth the wait.
You start off with your exercise for the day…the 114 step climb to the top!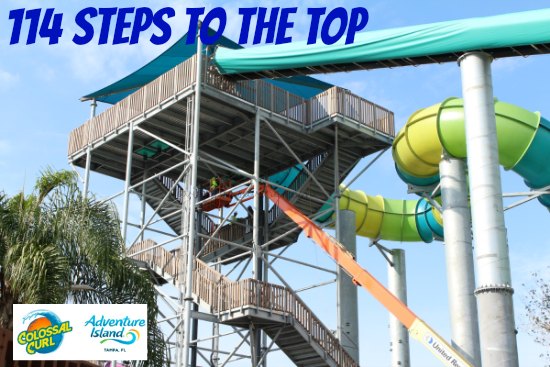 As you and up to three additional riders climb into the raft, get ready for some serious fun! This mega slide will stand at 70 feet high and deliver a high-adrenaline, action-packed adventure, making it the ultimate family thrill slide.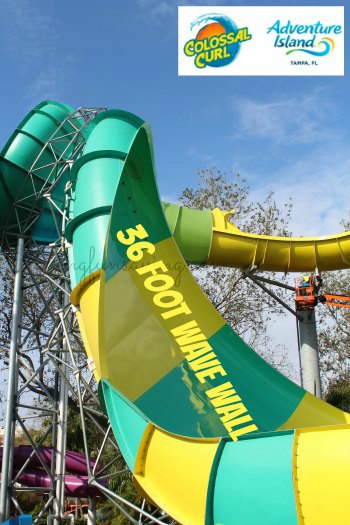 There are twists, turns, and even a 36 Foot Wave Wall! That's right, you will hurtle high above Adventure Island's 30 acres of water-drenched fun in the sun and experience a feeling of weightlessness before diving back in to the splash pool.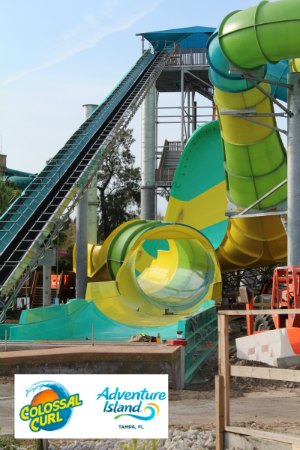 I'm ready to Conquer The Curl…are you?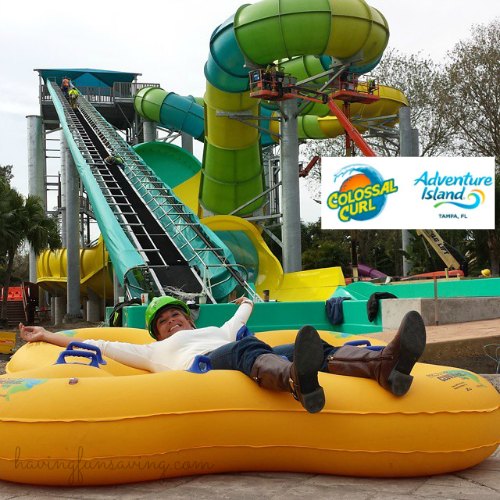 Visit adventureisland.com for more information.
Join the conversation by using #conquerthecurl online, Facebook Twitter and Instagram.
Looking for more Florida Family Fun? Be sure to find Food Wine Sunshine on Facebook, Twitter, Pinterest, Google + and Instagram.