(Last Updated On: May 7, 2019)
Have you ever wondered how different brands of exercise apparel stood up? I tested some Activewear for Women and these are my results.

Activewear for Women – Put to the Test!
Okay ladies, we have all been there. You buy a cute new workout outfit and you bring it home, put it on and the shorts ride up, or the top doesn't stay put, or the pants start to fall down. Or worse, you take the clothes after your workout and you are chaffed in areas you would rather not be or the clothes are already falling apart!
I have to say that I have bought numerous brands of activewear, I have bought top name brands from the bargain finds and finding clothes that work for me (and not against me) can be a challenge. And I'm not ashamed to admit that I would still like the clothes to be cute. Just because I workout doesn't mean I don't like a bit of fun and color in my wardrobe!
I recently had the opportunity to review some seriously adorable activewear for women from RaesWear. They carry shorts, capris, leggings, pants, skorts, and skapris. As I mentioned above, I still like my activewear to be fun, so I got the skorts and skapris – who doesn't like a fun skirt?! What drew me to RaesWear was not only the fun-printed skirts, but the HANDS-FREE element. Hands-free?! RaesWear apparel has waistband pocket that fits your smartphone, credit cards, keys – whatever you need to have with you! So, there is no need for your armband or any other carrying device because you have it all right in your waistband pocket.
The day after I got my new RaesWear I laced up my running shoes and hit the pavement. I put my cellphone and house key in the waistband pocket to see how it would do…would it fall out? Would it bother me? Would the shorts ride up? Would they bother me? I put my RaesWear Skort to the test.
For me, if my workout apparel is going to bug me, it's going to do it at about mile 3…something happens at that mark that if what I am wearing isn't made for distance, this is the time I know it. Of course, I had to go more than 3 miles if I was going to test it out.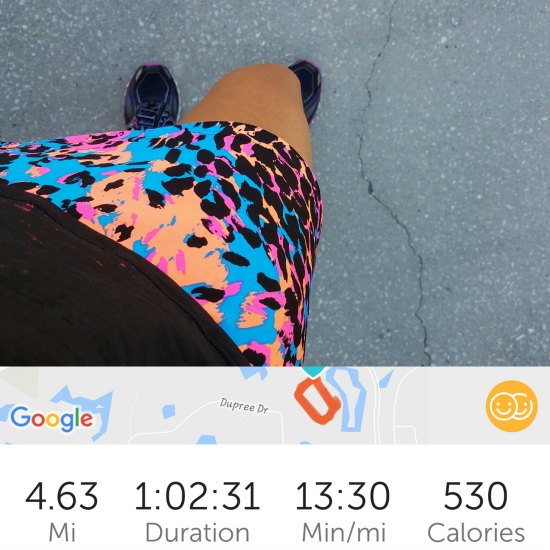 Here's what I did:
Ran – I am a runner, so of course I ran
Walking Lunges – I did 4 intervals of 20, for a total of 80. If the shorts were gonna ride up, this is the way to test them out!
Power Walking
Total Distance – 4.63 Miles
Total Time – 1 hour, 2 minutes and 31 seconds
RaesWear passed Test #1.
If you follow my blog or follow along on social media, you know that I also love Jazzercise. Jazzercise is the part of my weekly routine of exercise that I get my weights in and get to dance while I burn calories. Jazzercise requires a LOT of different moves, stretches, and of course leg and ab routines on the floor. I love it. So, of course I had to wear my RaesWear skort to class.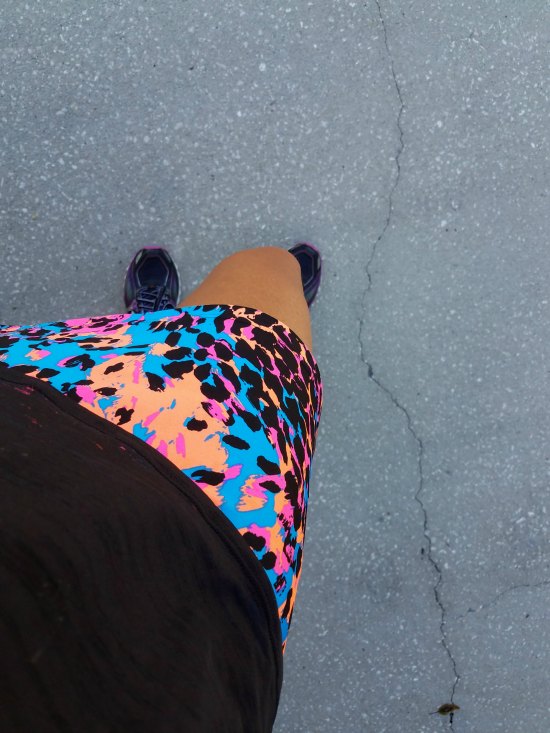 Here's what I did:
40 minutes of cardio – this is a pulse-pounding, beat-pumping fitness that includes everything from a hip swiveling dance party to lunges
15 minutes of strength – I worked my thighs, my bum, my arms, my abs, and everything in between
Total Time – 55 minutes
RaesWear passed Test #2.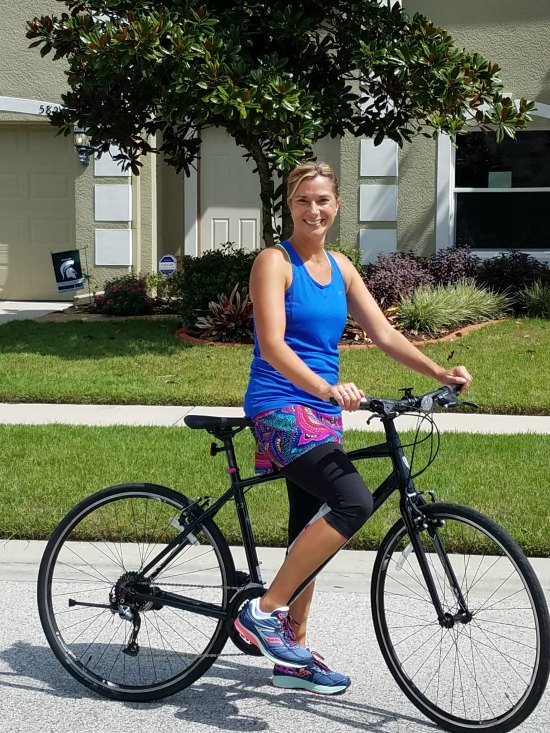 I am a firm believer in all types of fitness actually, so I also like to bike. Actually last Christmas my husband and I decided that we would upgrade everyone's bikes in the family so that we could all be more active together as a family. Biking is fun, great cardio, and when you do it with friends or family it's also great bonding. So of course the next test for my fun new activewear would be a bike ride. I put on my cute skapris, but my bank card, house key and phone in my waistband pocket and rode up to the bank where I needed to deposit a check and withdraw some cash. My friend actually came with me and we made a pit stop at Starbucks for an afternoon treat 😉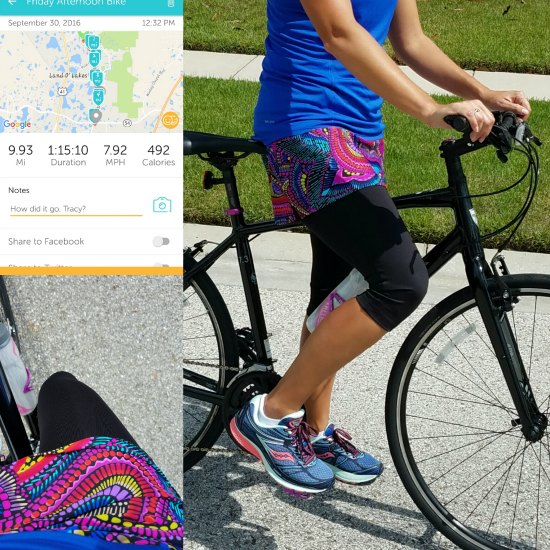 Here's what I did:
Biking
Total Time – 1 hour, 15 minutes and 10 seconds
Total Distance – 9.93 miles
RaesWear passed Test #3.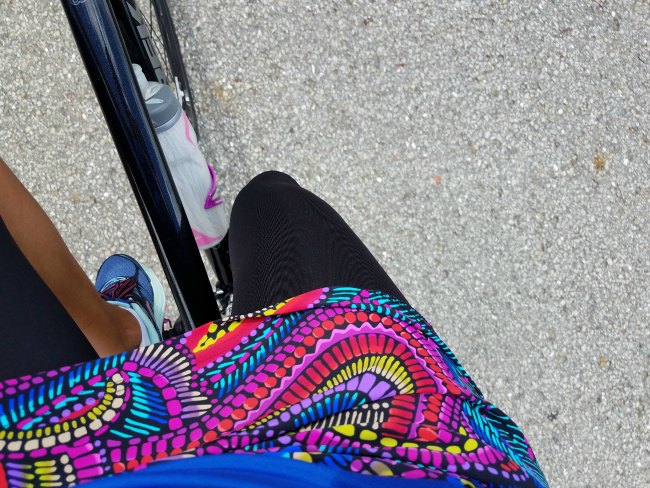 Functionality. RaesWear passed all my activity tests with ease. But is the waist pocket/pouch really all that exciting? Did I really see the value in it?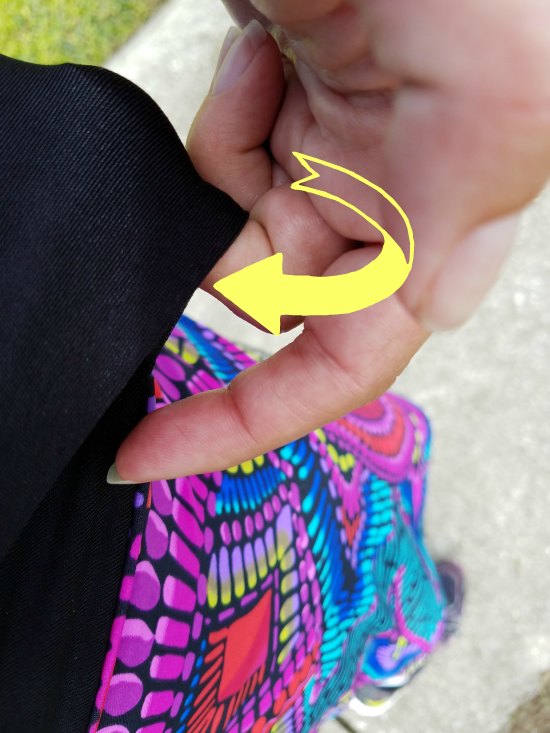 Here's what I noticed:
No annoying armband slipping on my arm and getting really sweaty and stinky.
I don't need to take off my phone case for it to fit in the armband, it just slides into my waist pocket.
It's MUCH easier to skip a song on Pandora while I am running because my phone is MUCH more accessible.
Answering my phone is also much easier, I don't have to pretzel-twist my arm to see who is calling to decide if I want to answer it, I just slide it out of the pocket.
The cord for my earbuds actually don't swing around as much as when I have my armband on. The location/distance from my phone to my ears worked perfect.
There is more room for other stuff – like my key, credit card, etc and it doesn't bother me at all to have it in the waist pocket.
RaesWear passed Test #4. I love waistband pocket.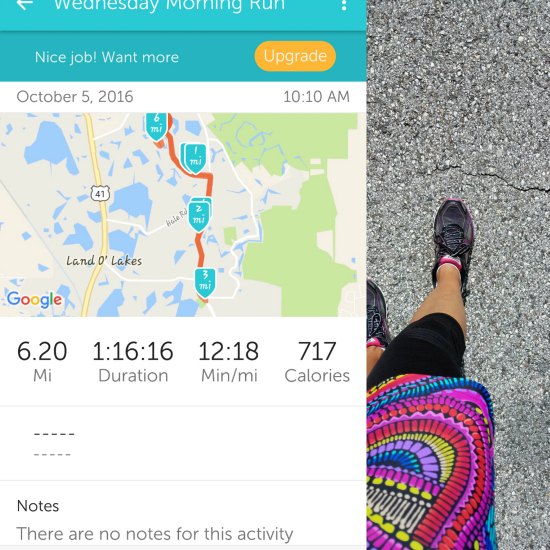 Comfortable activewear that can really go the distance is very important to me. Add in that it's cute, functional, machine washable, and MADE IN THE USA, that makes me one happy customer.
What's important to you when buying activewear?
While I did receive the products mentioned above for review, all opinions are 100% my own.
Where to buy:
Be sure to follow RaesWear on Facebook, Twitter, Pinterest and Instagram for more fitness fun, deals on cool prints, and more.
While you are at it, be sure to follow my fitness adventures and more on Facebook, Twitter, Pinterest, Google + and Instagram!