(Last Updated On: September 1, 2020)
Here are 11 Accessories Every Woman Needs, and they don't cost a fortune! Feel better and look better with these staple accessories on hand. While this post is sponsored, all opinions are my own.

11 Accessories Every Woman Needs
Okay ladies, let's be honest. We don't always have the time to spend an hour getting ready to go out, in fact, most days I have about 5 minutes. And 5 minutes is all you need to feel put together when you have these 11 simple (yet, essential) accessories. Oh, and the best part is, nothing on this list is crazy expensive! A woman can look fabulous on a budget 😉
Sunglasses – In the winter or summer, these are a must to protect your eyes.
Lipgloss – A little shine goes a long way.
Mascara – There is something about putting mascara on that makes me look like I am actually awake.
Purse – Fun or classic, it doesn't matter, just rock what's YOU.
Watch – Bold and chunky, or slim – I recommend having both 😉
LBD – If you aren't someone that loves dresses, have a go-to black blazer.
Bracelet – Or several! I wear bracelets everyday, from simple cords to a fun cuff, a bracelet can really make an outfit.
Necklace – Statement necklaces will never go out of style, be sure to have a couple in your arsenal. They look fabulous with a simple t-shirt and jeans even!
Earrings – Bold and fun are always a hit, but classic works too.
Hat – Whether it's 100 degrees or 10 degrees, a cute hat is a necessity
Scarf – Again, if it's cool or down right freezing, a scarf is the perfect accessory to your gear. Simple black, fun pattern, or pink wool!
What is one of your must-have accessories?
The great thing about this list is that you can add them to your wardrobe in just minutes, and you will leave the house looking and feeling better.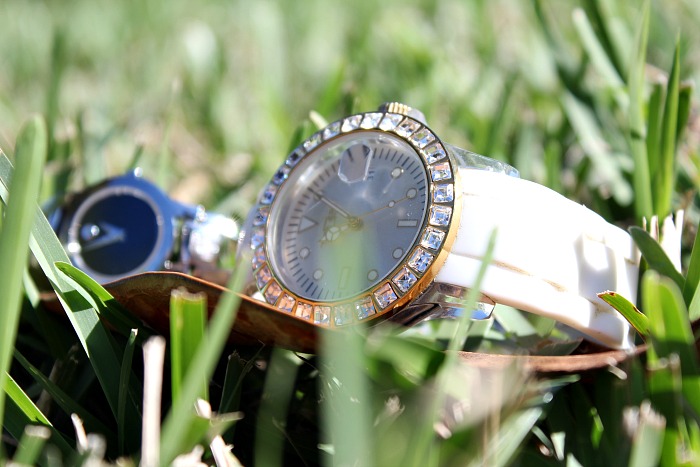 Ready to add to your accessory arsenal? 7 Charming Sisters has your must-have pieces for amazing prices. They have no many options to chose from, I recommend taking the What's Your Style Quiz to help you narrow it down. I had similar style to Paula, and that's wear I found the Eternal Style Bracelet and The Paula Necklace. Both pieces were must haves to add to my collection, simply beautiful sophistication.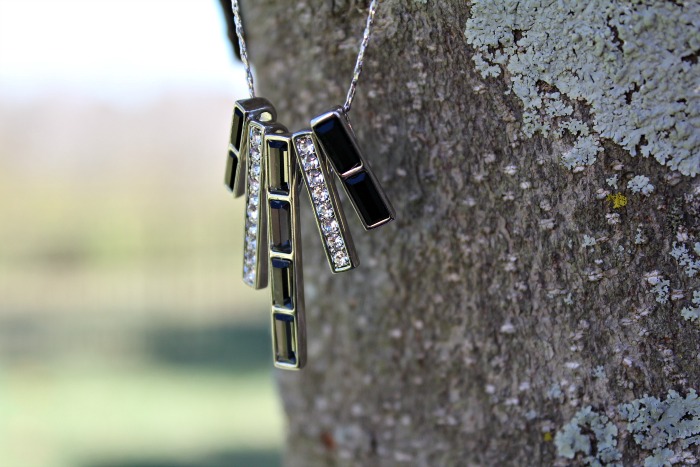 The Paula Necklace is a silver vertical bar pendant necklace, made of neutral rhinestones and Swarovski crystals to complement just about anything, from your holiday dresses, to your cocktail dress, to your favorite t-shirts and jeans.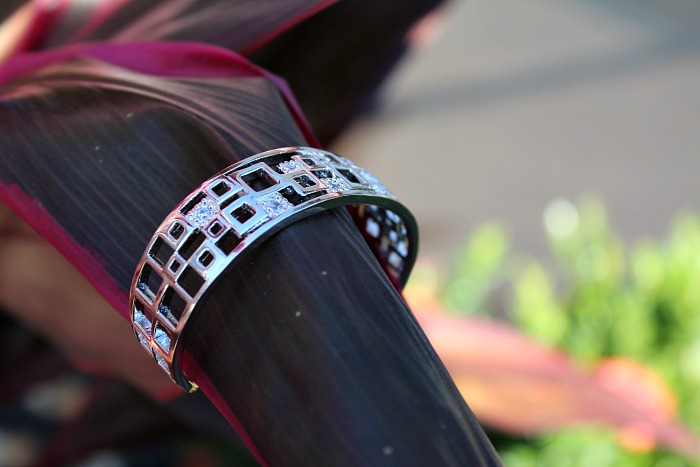 The Eternal Style bracelet is a brushed silver and rhinestone square cuff bracelet. It is dainty and refined with a bit pop and dazzle.
Stay fashionably up to date with 7 Charming Sisters by following on Instagram, Facebook, Twitter, and Pinterest.
While you are at it, find me on Facebook, Twitter, Pinterest, Google + and Instagram.
(you can browse current: Publix ad, Meijer Ad and Target Ad.)